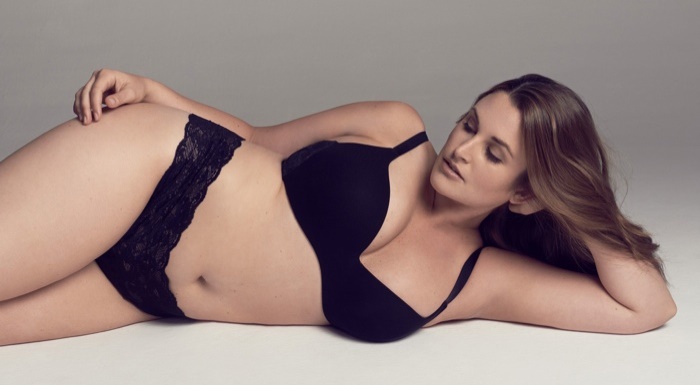 Many men know that it is very difficult to get acquainted with a girl. But how to date when you are overweight?  A lot of big guys feel some panic when they start talking with beautiful girls. Such men rarely dare to speak with women who are interesting to them. But actually, sometimes it is enough just to say "Hello".
Of course, it is good to have an athletic figure, but it is much better if you have an outstanding personality. Women are more attracted to men's character rather than to their muscles. Are you surprised? Continue reading this article and you will learn the stunning secrets of overweight dating.
Who drove this concept into your head?
People nowadays seem to care too much about their flaws and all. Is it:
– Social media that gets you annoyed and insecure? Sir, you don't have to believe everything people say on the Internet. Do you often reject a girl that has some extra fat rolls or a little tummy? I guess you would still want this woman, because most men find thick people sexy. So why would you think women have the opposite point of view? It's ridiculous to see mature people who religiously believe social boundaries.
– A nasty hater? Well, people are malicious. And if you believe those who play zero roles in your life that you should concentrate on better values. Overweight singles always tend to find their problem in obesity just because they were told that all of the issues come from excessive weight. In fact, all of the issue arise from weakness. Mental, firstly. You should be strong in mind, so don't listen to every hater you come across.
– A woman? It's the biggest mistake when people break up. So imagine the situation: a girlfriend dumps a person because he is not ideal, he concentrates on that issue and starts to believe that women will see the same flaw in him, so the ends up having no effort. We all can get hurt, but not every abandoned man is ashamed to be himself after the break up. Your reaction is free to choose. And I suggest you to choose a positive one, though it sounds far-fetched.
How to Get Acquainted with a Girl if You Have Excess Weight
Your weight is not such a big reason that can prevent you from having dates with beautiful girls. It's much more important what you think about yourself and whether you have self-convenience.
1. Everyone is different
First of all, it is worth explaining: all the guys, like all the girls are completely different. Someone likes thin people, others like people of average build, and someone — of XXL size. It is possible that your woman prefers the last option. In fact, many plump people quite often have happy marriages, and according to statistics, there is a low percentage of divorces among couples where men are "big". And why is it so? It is because such men are really kinder than thin ones. It is the scientifically proven fact.
2. Be realistic
Try to look adequately at your reflection in the mirror. Many women like men of plus size, but sometimes it can be bad for your health. Why don't you go to a nutritionist and get a proper weight loss program? You can go to any gym and work on your body. Why should you do this? If you do these two things, then you will develop a positive attitude that is extremely necessary when it concerns dating.
3. Be yourself
Try to have fun talking with girls and don't think too much about how to impress them. During a date, many men think: "Do I look good?", "Am I interesting to her?", or "What can I do for staying with her?" Stop asking yourself these questions. Enjoy this moment and have fun. Women like men with a strong personality.
4. Develop self-confidence
Remember that nobody is perfect. You must accept what you don't have and then focus on what you have. You will be surprised how many talents and virtues you have. You can use them to attract beautiful girls into your life. Find your hobby and devote some time to it. You will become a much happier person doing it. In addition, women are more attracted to men who are passionately engaged in something.
5. Be yourself and love yourself
This is necessary if you are fat and want to invite some girl on a date. When you accept yourself and begin to devote some time to your hobbies, you will be able to love yourself. And this is the best thing that is available to all men. You must love a girl, but don't love her more than you love yourself. If you love yourself, then you will have many options to attract many friends into your life. And if you love a girl more than yourself, then you will be disappointed if she leaves you suddenly.
6. Find common interests
You have to learn more about what she is addicted to. She loves fashion — talk with her about different styles. If she likes cats — go with her to the cat show. If she loves music — find a musical talent in you or find out about her favorite bands. It is important that you have something to talk about. This quality is more valuable than the most beautiful body.
7. Find a curvy friend!
If you are so afraid to be yourself, why not considering overweight women dating? You will be a perfect couple not even judging by the size of your clothes. You can become people who motivate each other. You can do sports, compete in healthy well-balanced dieting, and play amazing games outside. And that is not an only option! If you feel comfortable in your own skin, why should you both even bother?! Eat pizza, watch movies all day long and let the world say everything it wants when you two will be completely happy together.
8. Change the vibe
It is crucial when you consider dating someone overweight. Or when you are the one who is overweight. Or if you want to date in general. People with extra junk in the trunk tend to think that being skinny will get you a hundred percent probability of being taken by some Victoria Secret angel, when in reality those people struggle even more. We all want to see greener grass on the neighbor's side. But I beg you, quit dreaming. It is a misconception that you may be loved when gained a certain size. You become grumpy and aggressive to the world around you. Thus, the aggression projects onto people who would like to get acquainted with you, but they are too scared because of your negativity.
9. Don't forget about your perks
Yes, and realize this, the human body does not define a person. Obesity or a tummy is just one aspect of the personality, although not the most pleasant one. If a person is overweight, this does not prevent him being at the same time a literated, witty, pleasant interlocutor, brave, funny and reliable. A fat roll does not prevent a person from being a man with his undeniable advantages. One disadvantage can not cross out all the merits, here's another, and you can find it! If you visit any dating site for overweight people, you will soon understand how many women fall for those men. To be honest, when a girl is in love, she can hardly notice everything else besides your greatness. Well-known fact: we tend to close our eyes and ignore all of the perfect imperfections of the person we love, even though everyone can see it from hundred miles away. And being loved is a whole another topic that doesn't concern weight for sure!
10. Enjoy life

You have to enjoy life like no one else. So, fall into the habit of smiling whatever mood you have. Develop a sense of humor and self-criticism. You should be able to laugh, and most importantly, laugh at yourself. If someone tries to offend you — joke. Then, that person will understand that you don't feel shy because of your complexes. Men who
are positive can cause admiration and are very popular among girls. Remember that you are primarily a bright personality regardless of the number of kilograms. You have some unique features and talents that help you stand out from the crowd.
Dating Websites for Overweight People
Nowadays, it is possible for people who have excess weight to find love. The network has a lot of mobile apps and overweight dating sites that are created specifically for plus-size women and men.
These applications and sites make it easy to find a nice guy or girl for future meetings and communication. You just need to fill in the information about yourself and upload some photos.
There you will understand that a person is much more important than their size. You will communicate, find new friends, meet and create a relationship with an overweight woman.
Breaking stereotypes
It is obvious that every woman wants to see a beautiful man next to her, but everyone has different ideas about beauty and big men are also the subjects of adoration among many women. But this doesn't mean that you should stop to improve yourself and just wait for such a girl because fatness can be different.
Women love well-padded men but not men with an extraordinary excess weight that is classified as obesity. Charisma is much more important because the appearance takes only 5 minutes of girl's attention. After that, everything depends on your charisma and the ability to present yourself. You shouldn't be shy about your tastes and preferences. You can easily get acquainted with women, go on dates, and start a family.
Girls who are dating someone overweight usually don't get disappointed in such men. It is believed that life with them is more reliable, calmer, and any girl looks smaller. Girls generally like to feel protected next to a guy. And if you can convince her that she is safe with you, then she will choose you, not a guy with a perfect body. In general, masculinity is a special energy that must come from a man. Girls like when men make decisions, keep their promises, forbid and allow something.
So, be yourself, forget about anxiety, and try not to show your complexes. A confident manner of behavior will let a girl know that you are a person who really deserves her attention.