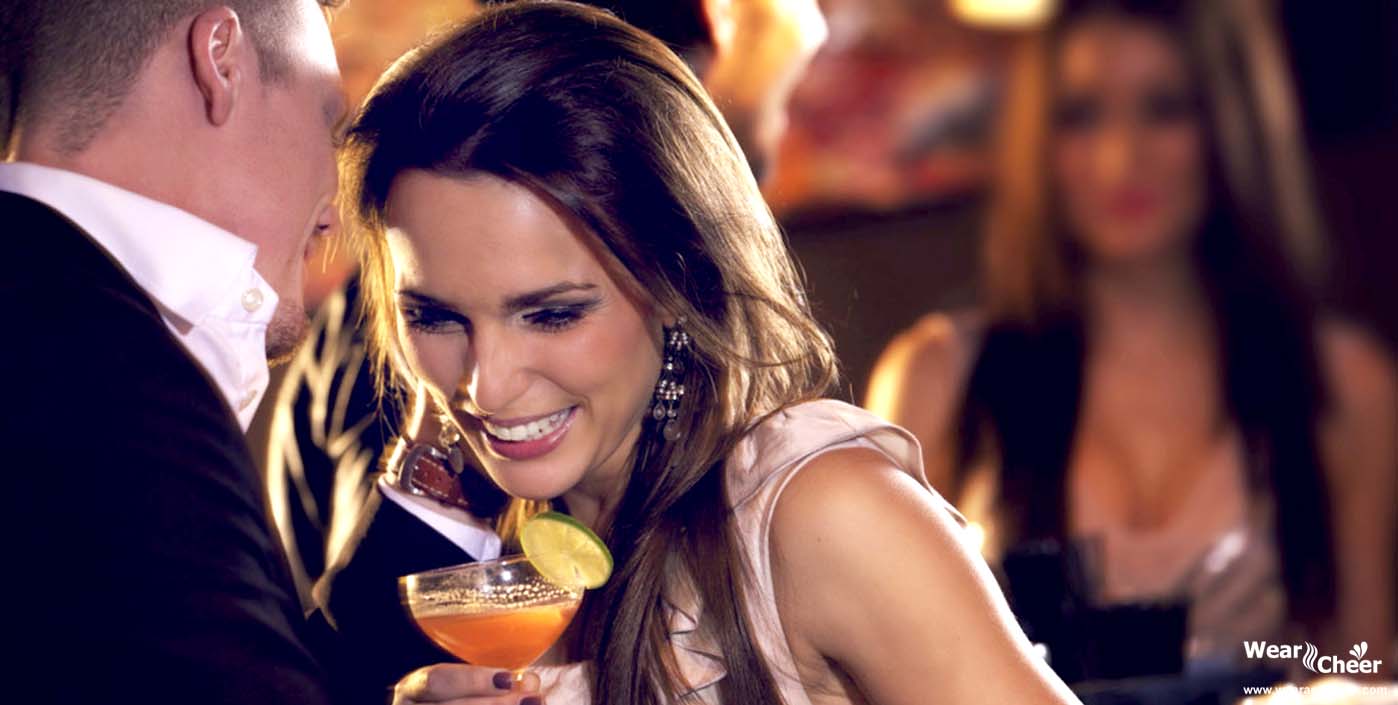 Westerners have become kind of obsessed with Russians and Russian women in particular. We bet any man has ever thought of trying to date a beautiful girl from the other corner of the planet. Thousands of guys ask themselves a question: how can I touch a Russian girl's heart? If you are one of those, run through our quick guide and find the answer.

1. Create an interesting profile
This is what a Russian girl will check out first. No matter whether it is your page on a social network or on a dating website, it must tell her about your merits and achievements. Pay attention to pictures you post and to the information you give. Note: there is no need to pretend to be someone else. Just be yourself to Charm a Russian Girl!
2. Prepare for challenges
In a westerner`s view, Russians are quite strange. They seem to be overly emotional and frank, neglecting etiquette rules, and support old-fashioned values. To a certain degree, it's true. The Russian mentality is different to yours, take it into account. She will probably tell you about some weird traditions and beliefs, or even encourage you to court her.
3. Become keen on her
Attention is the very basic thing a woman desires. Russians even have a proverb saying "It's the attention not, the present that counts". In fact, they adore long personal conversations. If you ask a Russian "How are you today", be ready to hear a detailed story. Don't forget to react to what she reveals – ask follow-up questions, express your emotions, and give opinions.
4. Have fun to Charm a Russian lady
Humour is one of the very basic things that help you attract ladies. If you make your Russian friend smile, she won't remain indifferent to your wooing. Keep in mind that any joke must fit the context of your chat and don't tell funny things like every minute – this gets boring.
5. Pay her compliments
A woman falls in love with her ears (or eyes, when she reads nice messages). Don't forget to give a Russian girl compliments about her beauty, erudition, charisma, or a great sense of humour. Of course, these flatteries must be relevant. If you do so quite regularly, be sure she will fall for you.
6. Behave like a gentleman
Bad manners are one of the things Russian girls find unacceptable. They expect a man to court them. Even though you communicate online, you mustn't neglect the etiquette. Greet her and say goodbye, don't end a dialogue unexpectedly.
7. Appreciate her native culture
Undoubtedly, Russian culture is one of the most authentic in the world, and Russians are very proud of it. It encompasses literature, fine arts, architecture, and cuisine. Being pen pals, you can discover a lot of amazing new things. Ask your potential mate to tell you more about her mother language and traditions – she will definitely be impressed.
8. Be sincere
Throughout the Western world, Russians are often "blamed" for their straightforwardness. Well, that's who they are – people expressing their mind without any hesitation. If a Russian girl likes or dislikes something, she will normally let you know. However, this makes her a reliable partner actually. So in return, she will expect you to be honest about your purposes, character, and areas of interest.
9. Show who is an alpha male
This doesn't actually imply being self-adoring, rude, or assertive. Just demonstrate your manly behaviour. In Russian couples, a man is the one who protects his woman and treats her like a jewel. You don't have to fawn over her via the Internet, but let her know you are a reliable and brave man.
10. Call her by name
This is one of the most powerful tricks. A long time ago, psychologies proved that nothing sounds better to people than their own names. Well, there are individuals who hate their names, but generally, this is a mere caprice. When you address a person by name, you establish a deeper connection between the two of you. Even if you do it in written, it works.
11. Surprise her with your intellect
Brainy guys will never be out of fashion. Slavic people tend to be smart and witty, so if you are in search of an intelligent soulmate, a Russian lady may be a perfect match for you. Modern Russians value the good education. Most girls in their country have a university degree. Great if you have some knowledge of the Russian literature – then you may discuss it with your pen pal and she will be extremely pleased.
12. Demonstrate your self-confidence
Russian girls like strong and self-assured guys. In their society, a man is the head of the family. Let her feel you can make decisions and be initiative. Prove yourself as a leader – suggest topics she may be interested in, send her some pleasant content. Show how well you can handle conversations.
13. Respect her personal space
Despite their sincerity, Russians protect their privacy. The Internet isn't the safest space, it's the fact. This is okay if a woman doesn't want to reveal some personal data, or send you too many photos. Well, you also must be careful to avoid scam traps.
14. Tell her about your life
Share events that happen to you, describe what life in your country is like. Young Russian girls are typically keen on travelling and opening new horizons. They also like giving advice, listen to stories, and share their opinion. Communication is the core element of any relationship, after all.
15. Don't hesitate to ask her out
When you two get to know each other well enough, it's totally legit to ask for a date (if you are interested in real relationships, of course). As you might already know, Russian women generally don't appreciate timid guys. Watch out the hints she drops about her attitude to you and confess your affection. Here, we come to one more problem: distance. Seems like one of you two should take a trip, and your task is to handle this question.