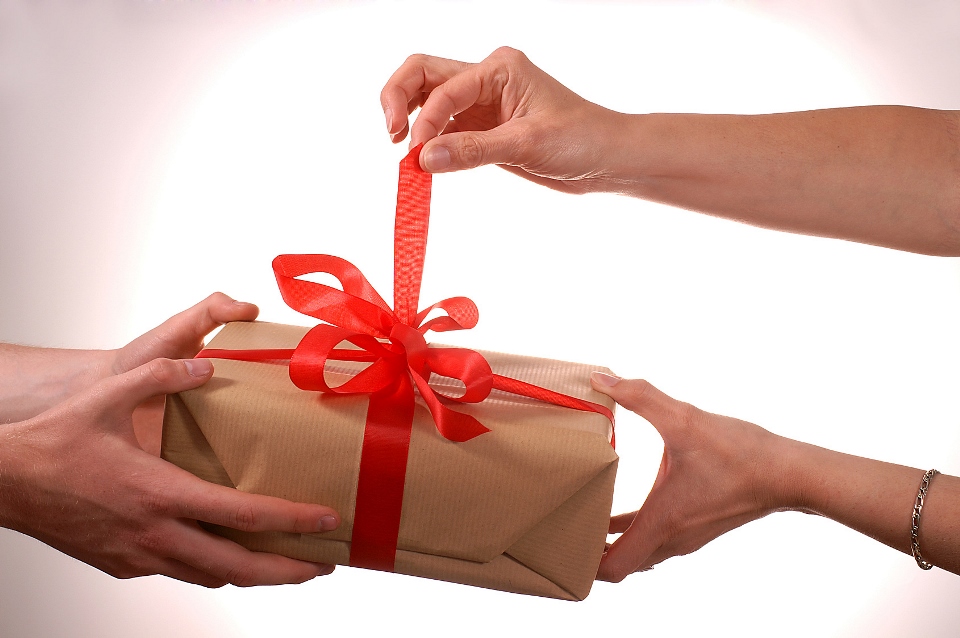 Want to make some gifts for a woman? Don't want to look boring? Some presents might be considered to be good, whereas the others seem to be odd. If you want to be original, it's normal. We will help you create the right impression on your beloved. Let's define what kind of presents girls like for various occasions. Ready?
Reasons why gifts are important in relationships:
To commemorate a special day.
A gift for her is like a sign that you value your relationships. If she receives a present at one of your special days, it means you remember the feelings you had at such a day and really enjoy being with her. So don't hesitate to buy some presents for your girlfriend.
To show your gratitude.
In each person's life, there are some things for which she or he feel grateful. Instead of just saying "Thank you", it is better to show your appreciation by giving some gifts for woman or man. So don't be mean, and hand in a great gift to the person you feel he or she deserved that.
To remind the day of the anniversary.
Don't say anything, just give a gift for her at the 1st year anniversary of your relationships. Besides, you can also do it on her 30th Birthday or your wedding day anniversary. She might not tell you this day is approaching soon, so you have to note and be aware when it will be to surprise her.
Gifts to say you are sorry.
Sometimes just saying you are sorry is not enough. Therefore, little presents for your girlfriend will improve the situation as well as her mood. For instance, you may give her a bunch of few flowers and this will be more than enough for her to forgive you, but it depends.
First date gifts
Some men are generous, some are mean. Remember that on the first date the first impression is being created. Therefore, you need to do your best to draw her attention. Girls like men who give presents on the first date, so be such a man, or actually, be a man – that is all about the leadership in a couple. Why not make her smile with a delicious candy or a chocolate bar? It does not matter what exactly you are going to present her with, but if you do, it shows that you are an attentive person, which is a big plus.
Gifts to start the conversation.
If you are shy, you may choose such a tactic of giving a present. Buy a few small presents for a woman and give them to her one by one throughout the whole date time.
Jewelry.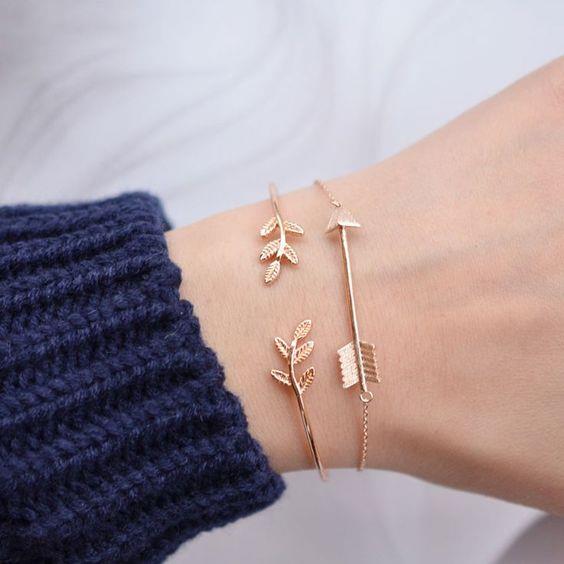 Don't panic! You should not bring her a platinum ring or earrings. Just some small stuff reminding her you do care. This will prove you want to impress her and is good and appropriate at this stage of your relationships.
Book.
If your woman likes to read, a good book will be a perfect gift for her on the first date. For her, it will mean you think she is intelligent and you respect her brains.
Homemade gifts for St. Valentine`s day:
This is a great present for women with imagination. If you include there the ideas of your future dates, it will really impress her. Such a gift is very creative.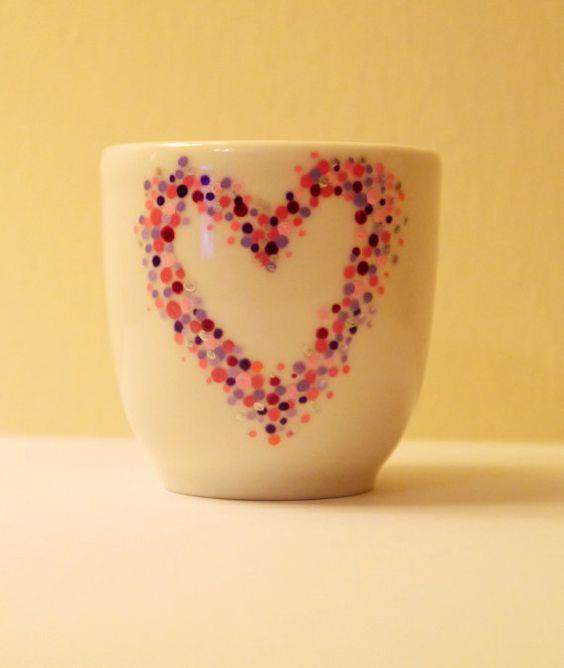 A cup with a heart is also a great present on Valentine's Day. It demonstrates you care of her health and nutrition. Actually, you do care about her which sounds very sweet for her.
A little pillow with Valentine's day design can make her feel happy. It will remind her about you because the pillow is good to lean on while watching a favorite movie.
Every girl likes chocolate, isn't it? So surprise her with a handmade box of candies. They may be with a message inside. So it will be interesting for her to open it.
It may be either a bracelet or a necklace. The idea is that it should contain a symbol of Valentine's day – a heart. Each time she wears it, it will remind you for her.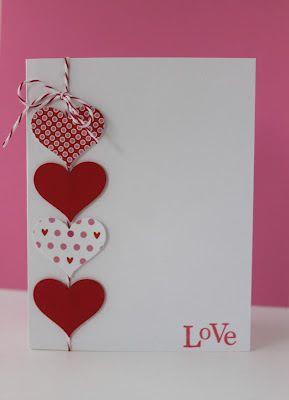 If you are afraid of sound intimidating, you may just make a little present like a card. You can write the wishes for her there and watch her read them with a smile.
Gifts for Anniversary:
One of the best anniversary gift ideas for her is to present her with a jewelry box. It may be either wooden or porcelain, or whatever. It is a very practical present for every woman who likes everything to be in order.
Of course, you have many beautiful photos. Why not put one of them in the frame so that it will remind you about all these wonderful moments together?
Wine glasses and decanter
You can make them also be personalized. If she likes to invite guests, she will be very happy to have such things in her household.
This is such a book where you can jot down all the reasons why you love your partner, write a diary of your romantic relationships, etc. It is a very powerful book as a present for an anniversary.
Sure, it is not always reliable to buy a perfume for your anniversary because she might dislike the smell. However, if you know what kind of perfume she definitely likes, the name of it sounds familiar to you, so dare to give such a perfume to her.
This present will work if you know exactly which color and brand she likes the most, especially, if you have been to the shop together and she dropped you a hint about one of the items. If it is so, lucky you are: you don't have to waste a lot of time selecting.
Birthday gift for her:
This is one of the best simple gift ideas. But before you buy a present, ask her what is her favorite color is or just go the pajama shop together and see what she likes there.
Some girls like watches, some don't. Make sure she is one of those who does like wearing a beautiful watch and surprise her.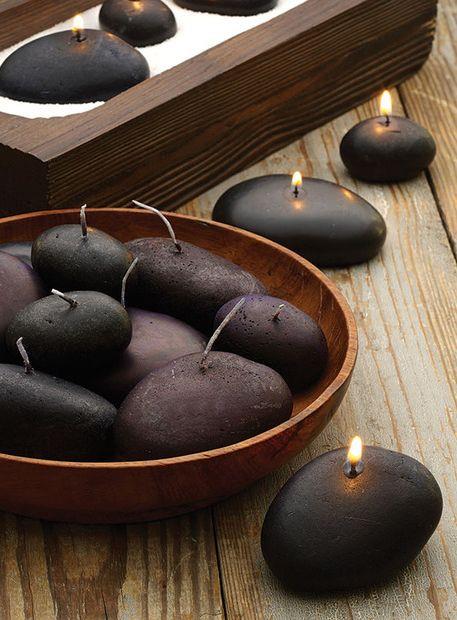 You may choose either a candle with a scent or without. However, make sure she does not have the allergy for the scent of the candle.
This kind of present is appropriate when you live together, but not at the beginning of your relationships. It is very tender, sweet, and lovely gift for her.
A pair of brand new fashionable sneakers is a very useful present. She will be able to go running in them every day.
If she likes to listen to music and dance, this item would be a superb gift. Make her feel like a pop star or a queen of the dancefloor with this handsfree present.
A cozy, soft, and fashionable scarf at her Birthday is an astonishing gift. It underlines the fact you want her to be healthy and look great.
Wedding gift for her (groom to the bride)
Do you think golden rings for the wedding is all you need to present her? This is a mistake because you are also supposed to give some cool wedding gifts for the bride. Let's review, which ones would be the best, okay?
You can put a signature like Mr. Smith, etc. on the bottom of the shoes and add the date of your wedding day.
You can also buy a shirt, printing your last names or including a signature "Wife" there. When she wears it, it will always remind her that from now on she belongs to her husband.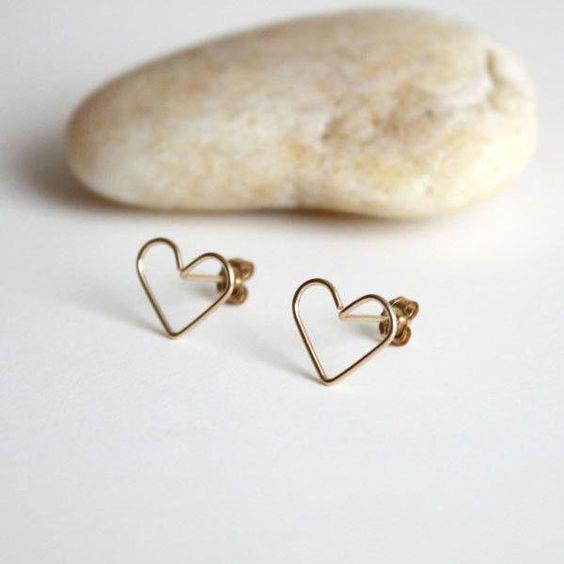 You may either buy some diamond earrings or metal ones, it depends on the budget. But make sure they are special and she likes the way they look.
Do you think that sending sweet messages is old-fashioned? Wrong you are. By doing this you will show your interest for her throughout the day, making her less nervous about the stress she undergoes during the wedding day.
The last but not least, you may grab some flowers with a note for her. Meaning, this day is not an only official day of the legalization of your relationships, but also one of the days of your continuous romance that will never end and does not depend whether it is an official day or not.
Conclusion
As long as one of the languages of love is receiving gifts, do make presents for your sweetheart more often. It should not always be very expensive ones, but at least they are to mean something for both of you. Wish you have a great celebration and enjoy the company of each other! Have fun!