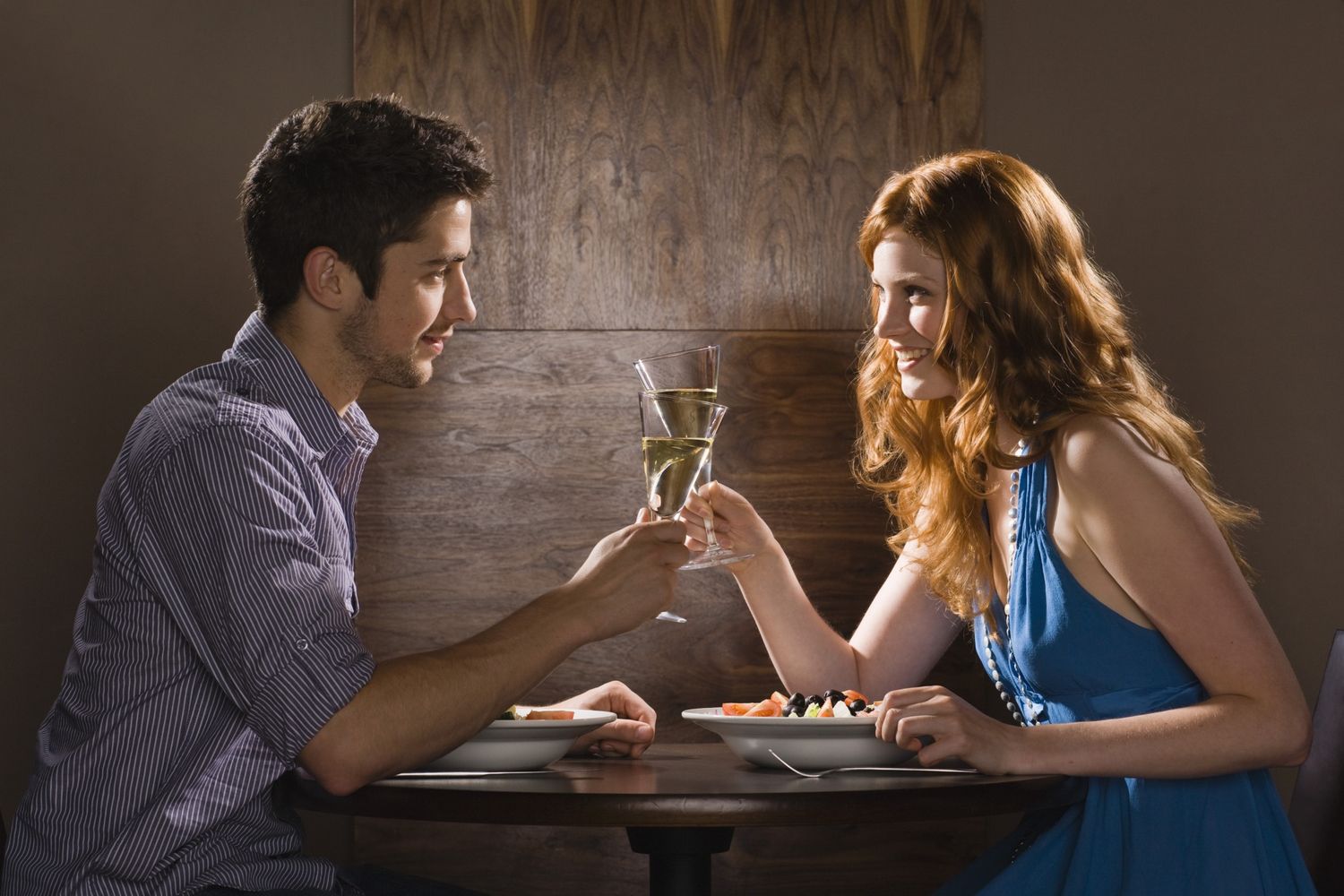 Enhance your love life with this guide!
All women aren't the same, that's why dating a divorced lady is different from dating a never-married girl. If you've met a lady of your dreams and know she has been through it, you likely need some preparation. Find out what to expect from a relationship of this kind and how to treat a divorced woman!

1. She has been trough the test
This may be obvious but men forget about it too often, according to what I've seen. Marriage is a serious deal for anyone and it changes us for better or for worse. Regardless of her age, your partner has definitely learned many things about life and her worldview has been taken to another level. A woman who knows how family life tastes has certain priorities: her career, her friends, her children (if she has them), and her personal life. Consequently, she is willing to meet a mature person to build a relationship with.
2. There is a place for romance
Although it may seem like a divorced woman is down-to-earth, she longs for courtesy just like any other female being. So wooing such a lady includes gentleman's behaviour, attention, small gifts, and flirting. Well, I guess you will need to pick it all carefully: a divorced woman might let you know she doesn't like something in a more straightforward manner. This is just because she understands the value of time and looks for quality rather than for quantity. Learn her preferences well because dating a divorced lady isn't easier than going out with unmarried girls.
3. She wants you to take the initiative
Continuing the above thought, a divorced woman expects you to ask her out. Yes, some girls nowadays don't appreciate that "obsolete" stuff like men fawning around women but your partner may have a different opinion unless she's a feminist (hugely doubt this). Don't be afraid of taking the first step towards a divorced girl first. Despite knowing her own worth, she remains a woman dreaming about a healthy love connection. Of course, you should approach any lady right. If you know how to do it, do!
4. You need to talk and listen
The ability to communicate verbally is one of the greatest features given to humans by nature. Especially when it comes to maintaining the emotional bond between two people, words are needed. As romantic partners, you two should not only hear but listen to each other. I know this appears to be very simple but, in fact, poor communication is the main reason why people break up. Take a keen interest in your mate and never hesitate to show it! She will pay you with the same in return.
5. Be determined and honest
Divorced ladies may have diverse relationship goals. Some of them are done with their past marriages and want to merely have fun. Others look for meaningful connections. Or there may be some extra variants. This is all right. You just need to check out if your goals resonate with what she wants to get from you. I believe there's nothing wrong about discussing which intentions each of you has. Perhaps, not on the first date but after you've got to know each other well. Otherwise, unexpected problems might occur.
6. Cherish her!
One more essential thing to consider if you've made up your mind to dating divorced women. The very basic thing your woman needs from you is your attention and care. We all have our own peculiarities and characters. Some ladies look for a new man since they want him to be a cure. I don't think it's possible to create a healthy relationship; everyone needs to recover from the past traumas to get ready for new love. Hope your woman has already won over her troubles. If your meetings are something bigger than just hanging out, you will be supposed to somehow participate in her life.
7. She's completely aware of her tastes
Bear in mind your lady isn't an inexperienced miss wearing rose-tinted glasses. She knows what she wants in men – and what she will never accept any more. This shouldn't push you away if you really feel there's the potential. On the other hand, be ready she will challenge you on occasion – maybe, even subconsciously. Thus, I can say divorced women become more fastidious when they return to the dating scene. In my view, it's important not to rush the things and clarify what's going on between the two of you as there are no 100% compatible people.
8. Her expectations might be not so easy to meet
I tell you this not in order to frighten you. I just want you to realise there's going to be a lot of work for you to do. Strictly speaking, it is natural for human beings to change with the purpose to become a better lover. Well, if you already date a divorced woman, she has probably noticed something special about you. The issue is that we all have to be the best versions of ourselves if we want to succeed in dating. There are women whose affection is indeed worth your effort.
9. Kids come first if she is a single mother
There's nothing surprising about the fact divorced ladies normally have children. And this is another factor that completely changes their nature. If you don't have kids, this may be uncomfortable for you to befriend your lover's ones. No, not all women want their new partners to communicate with their children unless they attempt to build a serious connection. Good if you love kids then. Never forget that a normal woman puts her youngsters above all so she can't give her full self to you.
10. She won't appreciate you digging up her past
The degree of intimacy should grow step by step, as far as I imagine. Your date isn't your piece of property and she has the right to keep secrets. If your woman wants you to know some facts and problems from her past, she will convey those to you. I don't recommend you raising the topics of her ex-husband and their marriage – let her trust you first.
Divorced Women and What Makes Them Different
Divorce is a difficult moment both for women and men. As a rule, in most cases, the initiators of the divorce are women. The main reasons for the unwillingness to continue a family life for a woman are sexual dissatisfaction, incompatibility of views and characters, cheating, early marriage or alliance of convenience, both practical and psychological unpreparedness for a family life, her husband's drunkenness or tyranny. Is there life after a divorce?
Anyway, a family life is an experience. After a divorce, women change their values, principles, priorities. Women try not to be afraid of change and to accept a divorce simply as another stage in life, overcoming which a person becomes smarter, stronger and more confident. If you are not scared to date a divorced woman, you will see a new category of women with whom you cannot help but fall in love.
A woman gets an opportunity to start life from scratch
Many women dream just of starting life anew, but a husband, family, and other factors do not allow to do that. However, after a divorce, when a woman is not burdened with a family and difficult relationship, she can afford to start life from scratch: to study, work, if her husband did not allow it before, and just to devote more time to herself. No wonder they say that after a divorce, life is just beginning and you have all chances to become a part of this new happier life, dating a divorced woman.
A woman creates a new image
Psychologists note the fact that most women blossom literally after the divorce. They have an opportunity to live peacefully, develop and realize themselves. For a long time, the woman postponed taking care of herself, considering it to be unimportant. She did not afford the "special" things, she did not care about her own image. Divorce becomes often the impetus for inner development. It applies also to the appearance. A woman takes a critical look at herself. After the divorce, almost all women will necessarily change the style of dress and hair, go to a gym or other fitness clubs, they release their inner goddess.
A woman begins to understand the men better
Having lived even a little in marriage, a woman begins to see better the essence of a man, his virtues, and shortcomings, all the details that were previously hidden from her. This is a good experience and knowledge that can help her avoid many mistakes in the future and estimate at a true worth of her future man. She knows many secrets and appropriate response to a man's behavior, she knows how to deal with mood swings and how to reconcile a career with household chores, she is mature even if she is quite young.
A woman has reasonable demands to her future partner
Young ladies who have not been married yet, place very often too high demands on themselves or their husbands, but their whole worldview is changing after they have experienced the bonds of marriage and family life. After a divorce, a woman usually begins to think more realistically, she is not guided only by emotions anymore. Their views on life change and they become more adapted. So, if you want to have a more reasonable partner, think about dating a divorced woman.
A woman gets inspiration
On the one hand, divorce is always stress. However, it often happens that negative emotions are replaced by inspiration, a sense of liberation, the opportunity to develop independently and the joy of it. A woman can start doing some unusual things, like to take up watercolors or bee-keeping. In general, a divorce is a double-edged sword, everything depends on a particular individual and her big desire to move on.
Wrapping it up
So you now understand what dating a divorced woman is. In the modern world, people get divorced every single day so the proportion of formerly married daters will continue growing. The success of your relationship depends strictly on your eagerness to work on it. If there's a woman who makes your heart beat faster, take the chance!