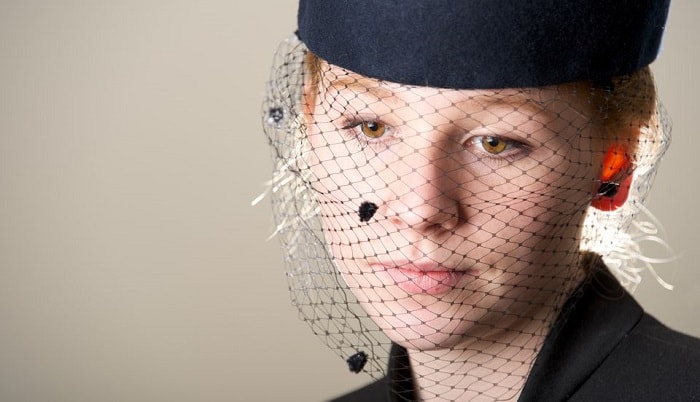 Dating for widowers and widows can have certain complexities. People who lost their loved ones not because of a breakup but lost in a literal sense experienced a tragic event. Dating for widows and widowers requires them to take certain steps and have the right approach to succeed. Read the following guide to know how to date a widower or a widow. Online dating for widows and widowers can be quite beneficial as it allows people with specific needs to meet each other and know what to expect.
Dating for Widowers and Widows: Tips and Advice
Patience
One of the most useful tips for dating a widower or a widow is to be patient. Patience is a virtue, as they say. It is extremely important to take it slowly and don't rush things in a relationship. Widows and widowers have actually lost their loved ones and can't bring them back. Therefore, they need more time to adjust to each other in relationships and form a personal intimate bond to become closer. Keeping a steady pace is important because nothing solid can be built in a rush. Consider thinking carefully about the steps you make. It is critical that you don't jump into new relationship only to get over the one you lost. It also isn't right to be used by somebody as a means to get over their loss.
Understanding
Mutual understanding in a relationship is very important for the widowed. Another effective dating advice for widowers and widows is to nourish and maintain mutual understanding. Both partners need to understand clearly why they are in a relationship. It is also crucial to express sympathy and be compassionate. That is because to lose somebody close is always tragic and traumatic. Even with some time, painful memories of a widow/widower may require you to be extra understanding.
Trust
All successful relationships are built on trust. A widow or a widower may sometimes be troublesome to be around. After all, they have a reason to be sad, stressed or depressed. You are expected to believe in them. You should be honest with each other and share your feelings. Openness goes hand in hand with honesty. Let everything be clear between you two with no hard feeling being somehow hidden.
Care, Support, and Comfort
Dating for widows over 50 and widowers over 55 is usually followed by serious long-term relationships. Therefore, you are expected to provide care, support, and comfort to your partner. In relationships, partners need to take care of each other. This is one of reasons people form relationships in the first place. Your partner should feel comfortable being around you. So do you. In a difficult moment, you should support each other. Perhaps, a widow or a widower as a person with emotional trauma of loss requires a little more support than the other. Partners should make everything possible to create comfort and safety for each other.
Moving On
Widowers and widows dating need to make sure they let go of their lost loved ones. This is critical for any widow or widower to continue living a life. Inability to let go and living in the past are dangerous as they bring painful nostalgia or pathological depression.  In this condition, a widow or a widower should not date but try to recover. It is extremely important to feel like moving on and accept the fact of loss before embarking on dating.
Counseling
It is not practical to wait until things get totally out of hand before seeing a psychiatrist. Often, precautious measure may prove to be useful. It is also beneficial to hear opinion from aside involving a third party. People who experienced loss like widows and widowers may benefit from psychological counseling. Perhaps, a couple's therapy can help if relationships suffer because of a widow or a widower. In any case, it is not always right to act alone and deal with everything on your own. There's nothing shameful in asking for help if you or your partner needs it.
Communication
It is always important to talk for all people who have problems. Talking things out helps get rid of emotional weight which disallows a person to move on. Dating a widow or a widower requires you to communicate successfully. You need to express yourself clearly. Also, always be ready to make an effort to understand your partner. It is never wrong to have a serious conversation. Perhaps, people who suffered from the trauma of loss are in a bigger need of somebody to talk to. Talking about things helps make things more clear. And it takes two to talk.
Family
Most of the widows and widowers already have kids or grandkids to comfort them. That is because most people die from old age and, logically, most of the widows and widowers are old people who had time to bear and raise children. It is a very healthy move to establish friendly relationships with a widow's or widower's family. Children and grandchildren can bring joy, happiness, and content. Family is always there to support, share with, and provide care. Getting to know your partner's family is a great step towards making a commitment to relationship. Even old people and people with trauma need to meet each other's families. That is a step each relationship goes through.
Dating Sites for Widowers and Widows
Modern world is always surprising in its ability to make things easier and more accessible. Online dating for widows and widowers is a brilliant opportunity to find real soul mates. It is difficult to socialize and meet new people for a person who lost a loved one. Emotional trauma can pretty easily alienate a person from other people. That is why online dating perfectly fits the needs of widows and widowers. Dating sites for widows and widowers only presuppose that people using it are ready to approach each other disregarding possible hardships and knowing what to expect. Moreover, if both partners experienced the pain of loss, mutual desire to get over it can serve as a foundational basis of relationships.
Benefits of Online Dating for Widows and Widowers
Dating sites for widowers and widows can help people who experienced a tragedy to deal with it in a perfectly normal and natural way. Communication is always healthy and effective when it comes to dealing with old wounds. Dating sites for widows and widowers make it easier for people with similar needs to find each other. It may be difficult for a person to be involved in a relationship with a widow or a widower. However, it is much easier in case both parties experienced the loss of a loved one. Dating websites for widows help such people find each other so they can have somebody to confide to.
"Match" System
A dating site for widows and widowers works in the same way as all other dating sites. Clever system of matches allows people with similar interests and preferences to find each other. Because widows and widowers are actually difficult to start relationship with, it is more practical to rely on the system of matches that matches people who are more likely to get along. Seeing how widows and widowers can be emotionally unstable, help of any kind in relationships may be useful. A dating website for widows and widowers certainly provides such kind of help.
Specific Needs
As it was mentioned earlier and above, widows and widowers have special needs. They are to be taken care of and provided with comfort because their emotional health depends on it. A dating website for widowers and widows provide such kind of help. It takes everything into consideration so a person dating a widower wouldn't be surprised by some of the challenges that come with it. It helps widows and widowers avoid people that might want to mess with them. It may be strange to look specifically for a widow or a widower to date but still it is perfectly normal to safeguard yourself beforehand in order to be sure.
Best Online Dating Sites for Widows and Widowers
widowsorwidowers.com
This is, perhaps, the most popular option on the web. It is equally fit for both widows and widowers. Huge data base can provide you with a variety of different options around the world. Clever interface, accessible pay rates, and technical availability make this site one of the best. People who comment about it on the Internet share their positive feedback regarding the site's effectiveness.
widowersdatingsite.com
This online dating option is suitable only for widowers. The site has a stylish and rich design. Its benefits are not only superficial, though. A lot of people on the Internet claim that widowersdatingsite.com helped them to find their soul mates and loved ones. The profiles are all real. Information presented in profiles is very specific and detailed which is very important. Often, people are discouraged by their "matches" because they don't feel like matches at all. This won't happen with widowersdatingsite.com because it is well known for providing people with matches that really fit in.
 widow.com
This one of the dating sites for widows over 50, but it is also suitable for people who are younger as well. It is made exclusively for women. This online dating service is both accessible and effective. Widow.com has good ratings and comments. In general, people compliment widow.com for its transparency, a huge number of real profiles, and a variety of different useful features like, for example, application working with smartphones, prepaid trial period, etc.
All in all, dating for widowers and widows may be difficult. However, it is a good and healthy way to move on. Yes, losing somebody close is always painful. However, it doesn't mean that widows and widowers should hold on to their pain. It is better to let go and move on sooner or later.