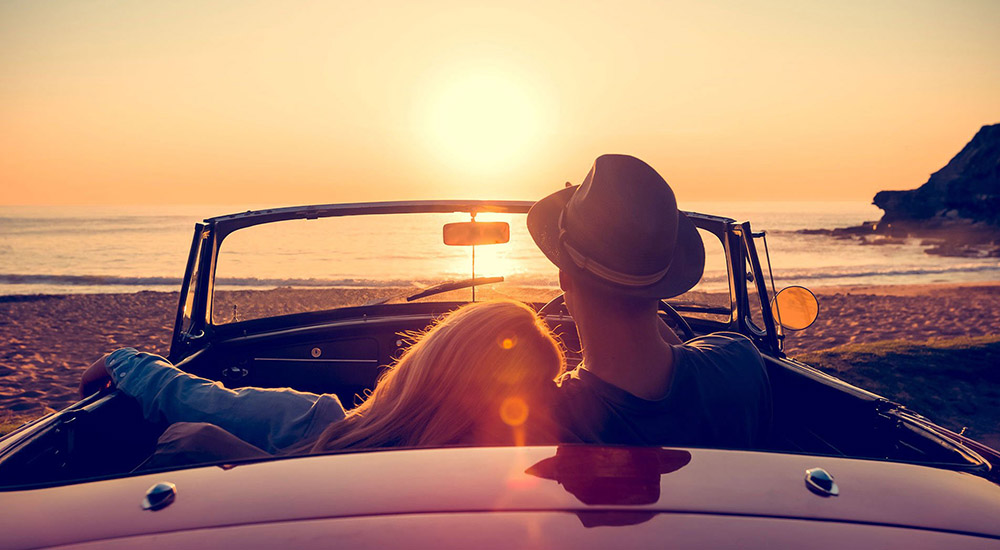 A rare person does not wait for a summer season with all its advantages and bright moments. It is not only vacation time, but also a period when you can escape from your heavy thoughts and finally relax, forgetting about everything that bothers you. Many single and even already married guys look at pics of attractive hot girls in a dark and cold time of the year, imagining how they will meet all these cuties in the streets in the summer season and enjoy communication.
Peering into these hot bodies and beautiful facial features, men dream of summer flings with beauties. And, in fact, girls dream about the same things, keeping a diet and working at a gym in a cold time. Summer is like a small life when everything seems to be possible, so you put your fears aside and set yourself to positive summer vibes.
Summer Fling Meaning
As soon as the outside temperature is up, and people start undressing and changing their spring wardrobe for something lighter, they start dreaming about changes in their lives, bright emotions and watching sunrises together with a new love. Men want to find girls online and heat up their lives as well, and it is when a summer fling comes to the rescue. It is not about movie script; it is something that happens in real life with many people. They can be different: romantic, hot, time-consuming, light, or meaningful. Actually, any scenario is possible here since we are all different, and each of us brings something to our liking in a new relationship. You can meet a person who will possess all the features at once – they can be smart, easy-going, funny, and caring, just you should learn not to judge a book by its cover, believing that the first impression is the most right one. A fling relationship can teach you about your bias in your dating options since you are more carefree, don't have big expectations, and thus, you put pressure neither on yourself nor another person. Studies have shown that the number of dates increases in summer, thus a chance to meet your significant other increases as well.
So, what is a fling with someone? A summer fling meaning can have different undertones, but it is still about casual relationships that may have sexual or romantic character when you do not expect any commitments that usually are a required component of romantic relationships. It may seem suitable at the beginning and can be perceived more like an advantage, the main thing is to know the answer to the question, "What is a summer fling?" and understand its rules to not cross the line. If you are aimed only at serious relationships that involve obligations and some plans for the next year or life, then a fling might be not your cup of tea. However, in fact, you should woo a person you like, go out on dates, spend time with pleasure, and enjoy your "friendship with benefits."
Reasons Why We Crave Summer Fling Exactly in This Season
Now when you know the answer to the question, "What is a fling?" its time to find out why summer fling is especially popular among people of different ages. Many people dream of experiencing a summer fling, feeling butterflies in the stomach, and spending this time with great pleasure. International sociological surveys show that more than half of the adult residents of European countries had a summer fling at least once in their lives. Moreover, only a third of them hoped to meet their significant other. So, most people consider a summer fling a wonderful way to spend the summer season with pleasure and get bright emotions. So, what are the main reasons why summer is undeniably considered the best season to have a fling?
Hot weather provokes hotter thoughts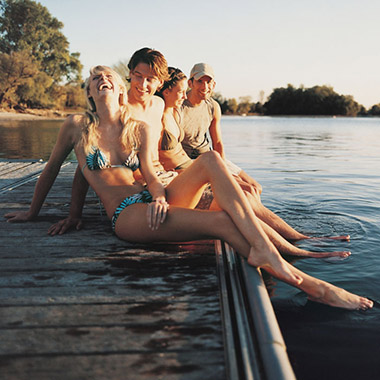 It is obvious that there is a bigger number of hot sunny days in summer than in any other season. And the sun is the main source of vitamin D, which is responsible for your good mood and sexuality. Therefore, in the summer, people flirt more actively, they are ready to go adventuring and get new experience. It's time when you are ready to walk for the whole night around the city, drink wine and joke. Hot weather feeds your naughty desires and makes you more liberated. Sex on the beach is fantasy number 1 of many people, and it can come true only in the summer. Well, unless you live somewhere in Africa.
It's is a highs season for traveling
In summer, the days get longer, which means you have more time to get to know each other better. Long conversations, sleepless nights will let you know if it is worth your attention. Besides, the attractiveness of new cities and countries significantly increases in this period. So, many people take a vacation and start traveling. Indeed, almost every city is pleasant and relaxed at this time. And a vacation fling is already a classic. Some people start traveling with a single goal – to meet attractive foreigners and start casual relationships.
Lesser clothes on people
Everyone knows that in summer, we take off excessive clothes and stay in something light. Girls put on dresses and shorts, opening their stunning legs and clearly showing the shape of their bosoms. It's no surprise that imagination starts actively working, and your head is stuck with naughty and even dirty thoughts. Your body and mind are open to experiencing new emotions, they literally strive for them. So, the whole situation becomes favorable for meeting new people and starting casual relationships.
Better mood
As we have already mentioned – an increased amount of vitamin D contributes to a better mood, so summer is a season in which people feel better much often. So, everything disposes to long dreaming walks, intimate talks, and different types of activity. Many people don't mind spending this period with someone hot and attractive and get the best out of this season to get back on track with routine stuff in fall.
You are in great summer shape, and so are girls
If you follow the proverb, "Fix the roof before it starts to rain," then most likely, you have been visiting a gym for a long time already, so now you can boast of your strong muscles and iron abs. Of course, it would be wonderful to love your body all year round, but summer is made specifically for enjoying the efforts made. But when you look at yourself in the mirror, you see a tanned, fit, and very handsome man, so it would be unfair to not share your results with a hot beauty. By the way, many girls don't mind a summer fling just for the sake of posting a pic with a handsome guy on Instagram.
7 Rules for a Great Summer Fling
If you want to get the best out of summer adventures, you should be aware of fling relationship rules to do everything right and not find yourself in an awkward situation. Any trifle has its peculiarities that you cannot ignore if you want to get maximal pleasure without any unpleasant consequences. So, if you do not how to have a summer fling, but you want to give it a try in the upcoming season, then you should consider the following rules, analyze everything carefully to take a final decision before approaching a stunningly hot girl. So, how to make the cutest scenarios of summer fling songs come true?
1. Decide on your goals and true desires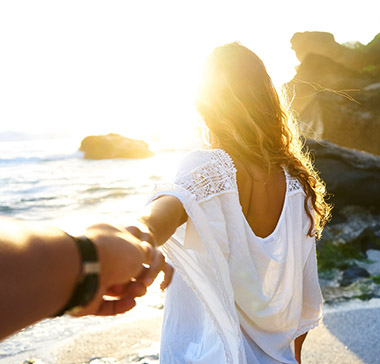 When you are building new relationships, you must clearly understand what you want to ultimately get from them as well as find out what your new girlfriend wants to receive. Of course, it may seem that such questions kill all the spontaneity of the summer fling, but this is the only way to avoid the suffering that will necessarily come when it turns out that your expectations haven't been fulfilled. Psychologists insist that it is of crucial importance to realize your intentions before starting any relationships even when it's about a one-night stand. Besides, you should be sure that a girl is on the same wave with you and understands what sort of relationships you will have. Thus, if you are going to date only for 3 months, having got the best out of the summer season and then leave, your partner should know that. Women are more sensitive, and they become emotionally dependent on their partners much easier. So, both participants should decide on such relationships and realize the course of events.
2. Set boundaries right away
If you are not looking for committed relationships (even theoretically), you should inform your partner about that. Each of you should realize that it is a temporary thing, especially when sex is involved in your relationships. So, you should take care of protection and do not forget about STDs if you don't want to deal with unpleasant consequences later. Besides, you should set boundaries right away if you do not want your fling to become the only person you can hang out with. You should limit the time you are hanging out together to not become too attached. If you don't distance yourself from your date, your fling may develop into something serious that you don't strive for.
3. Safety should come first
As we have already mentioned – you shouldn't let your guard down and forget about protection in the throes of passion. Your summer fling should bring pleasant emotions and memories, but not STDs or unwanted pregnancy. So, you should better give preference to a barrier method even if you check your health regularly. Don't forget that casual relationships don't suggest loyalty and monogamous relationships, so using condoms is a must. You should discuss all these moments when you will be ready to move to the third base. Your physical and emotional safety should always come first especially when it's about a fling with an attractive stranger.
4. Cope with your feelings for your casual date
If you have some plans for the upcoming fall that don't involve having a partner, then you should try to cope with your feelings when you feel that you are on the edge of having a crush on your fling. And if you don't actually mind any continuation of this relationship, you should discuss this situation with your partner. If you see that a person is confused or feels uncomfortable, but they want to continue your communication at the same level as they are now, then you should understand how much it suits you. It is important to sort things out at once when they get out of your control to not face a drama at the end of the summer season. Both of you have equal rights, so it's only up to you to decide what to do.
5. Don't introduce your new date to your friends and relatives
If you have decided that you will have only casual relationships and only until the end of summer, then there is no need to give your relationships an official status. When people start dating in other seasons, they are ready to move their relationships to a new level over time. However, if it's not your case, and you want to spend this summer with pleasure and desirably in a horizontal position, then there is no need to introduce your fling to anyone. Otherwise, you may face many awkward and embarrassing questions especially when everything will be over. Do you want to complicate everything?
6. Don't share too personal information
When you are going to have a fling, you should understand that it's not for a lifetime, so you shouldn't trust your secrets and private information to a new acquaintance. It is unlikely that the level of your earnings or any other similar information will be able to diversify a summer evening and bring something valuable and interesting to your relationship. Most likely, it will give rise to doubts. Your fling is a stranger, and therefore, you should not risk being too open and frank about everything. And in general, the information that a girl has provided to you is not necessarily true. A summer fling is great thanks to its brightness and lightness, so don't behave as if you are going to have serious relationships and make a proposal one day.
7. Have a backup plan and know when to leave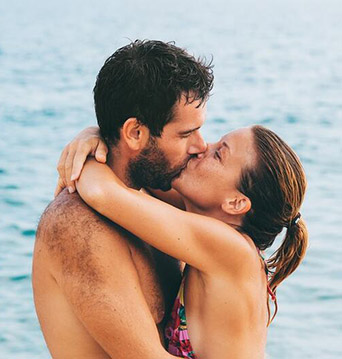 You know how to have a fling, but it is also especially important to know how to end everything on time. A summer fling is about getting bright positive emotions, spending pleasant pastimes, and enjoying each other's company to the fullest. If you don't feel positive vibes, then it means that something is going wrong. If you are arguing about trifles, have different tastes and fighting instead of enjoying things, then maybe it is time to look for someone else. Don't forget that a fling doesn't involve any commitments, and both of you have been aware that your couple is temporary, so what's the need to continue if this union neither meets your needs nor brings happiness? If you stay just to not hurt a person, you behave more egoistic than when you are honest and don't waste their time.
How to Turn Your Summer Fling into Relationship          
Some seasonal acquaintances come to an end when the summer season is over. Perhaps, you have clearly agreed at the very beginning of your romantic episode that there will be no continuation, and you will break up without mutual illusions. But if not? In any case, returning to "normal" life will mean that you will have to build relationships anew and, if you wish to, build them into your everyday rhythm. Anyway, sometimes the autumn wind is not a reason to change your life dramatically, especially if you feel that you have met someone unique, and these feelings are mutual. If you are on the same wave in the summer period, then chances are high that you can keep this tendency and create a strong relationship.
1. Access your partner's features
It is amazing that you have met a person who brightens your summer season and allows you to experience a lot of positive emotions. This pleasant aftertaste can make you reflect on the continuation of your communication. Nonetheless, you should try to distance yourself for a while and access your partner's features to decide whether they can become your perfect match in the long run. You can have different requirements for a one-night stand and a partner for committed relationships. It's when common life values come to the fore, so you should understand how much your values on the partnership, family, and stuff coincide.
2. Discuss everything with your partner
Many people try to postpone such a talk, hoping that everything will work itself out. Do you need this talk, or it is better to let it flow and see what happens? Psychologists suggest discussing what is going on between you two and decide on the final decision. It can be difficult to transfer your casual relationships into something serious, nonetheless, you should talk about such a prospect. Usually, such talk takes place at the end of the summer when people don't have another choice. You should make sure whether your expectations coincide. Just one of you may want to prolong this fling through cuffing season while another one wants something serious.
3. Choose the right time to talk
To have a talk and discuss your prospects as a couple is half the battle. And it's of crucial importance to choose the right time and place. You should start this talk in a place where you can be completely alone to share your feelings and discuss the current situation without being interrupted. You can feel vulnerable, but you should do that anyway if you want to avoid awkward situations and disappointments in the future. Nobody can foresee how this talk will develop and what answer you will get, but you should sort things out to understand how much your expectations coincide.
4. Move on together with your partner
If you have had a talk and decided to move further, then you should understand that your relationships will inevitably change. When you have a fling, you are not burdened with responsibilities since your status is unofficial, and your relationships cannot be exclusive. So, it's time to discuss and clarify all these moments to move your relationship to a completely new stage when you are not just lovers who sometimes hang out together but official partners. Both of you should realize your needs and voice them, thus you will be able to strengthen your union and stay satisfied.
5. Create a checklist
Do you know how your perfect match should look like? A checklist of crucial features that a potential partner should possess can simplify the task of finding a partner. You should have alike values to be able to move further as a couple. When people have the same views on some important moments, for example, religion, family values and further stages of development, their chances to build healthy and happy committed relationships are much higher. Common interests will not be able to save relationships if partners have different values.
Summer Is a Small Life?
People continue to repeat this phrase again and again. Indeed, a summer season is about the smell of freshly cut grass, long walks, sleepless nights, and the ability to lazily relax on the beach, not caring about anything. Summer is a small period in life that is not subject to the rules of the fall-winter-spring period with its busy vanity. However, there are other rules that you need to know so that summer memories do not become a heavy burden on the heart. And if you are going to have a summer fling without any continuation, then don't subscribe to each other on social networks and exchange regular phones. We understand that you are already tired of hearing that a summer romance cannot lead to anything serious, that you should not hope for a continuation of relationships and any joint future. However, if you meet your soulmate, both of you will make every effort to be together.