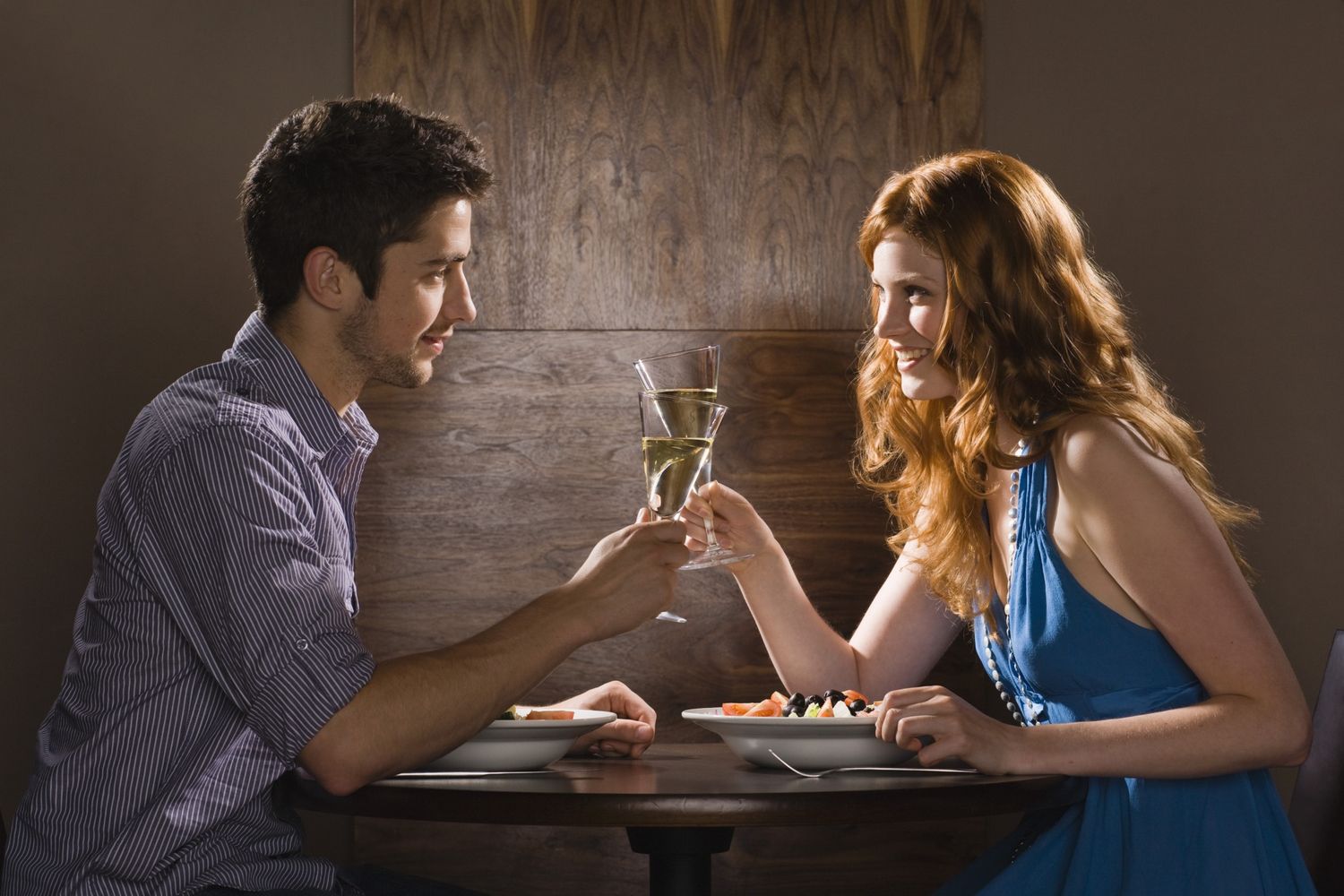 The discussions on how to pick up a Russian girl have become even more popular recently. You must have heard about various pickup artists' forums, books, and even workshops, promising to teach you the craft. Considering all the methods we have come up with a few ideas that may be useful for you. Here is our mini guide on this matter.
Let's be honest, most men have no idea how to pick up a girl, not saying about a Russian one. The very first mistake is saying compliments. Do not use the phrases like "You look fabulous. May I ask your name?" The more compliments, the further is your Russian girl.

How to meet her without being flipped off? Forget your old-fashioned jokes and facetious remarks, and listen up. Imagine you are in a metro and see a beautiful Russian woman. Before saying anything, consider the fact that she might have heard similar stuff 10 or 20 times during the day. She is likely to flip you off without even looking at you!
Therefore, you should try the following: come closer and ask a questing about something foppish. Russian women adore men, who are truly interested in women's point of view on different stuff and talk to them with pleasure. Here is your secret weapon.
Say something like "Excuse me, could you help me? It is very important for me. I need to know a woman's view on how to choose a lipstick." Russian women tend to answer the foppish questions even if they are from strangers. Another variant is "You know I am a novelist. I am working on a new romance novel. I am wondering if it is true that women close their eyes while putting on a lipstick."
All in all, you may ask her whatever you want, the only thing it should be a question about a pure woman's opinion. Trust me, in 95% of cases the woman will wise you up on the matter of lipsticks, eyeshadow, etc. It is their weak point – the desire to express a woman's view on everything. So, take advantage and put the right question. Once you have managed to break the ice, listen carefully what she says. Do not interrupt her, hear the one out! It would be great also to ask some additional questions. So, you have fallen into the talk. Now, try to avoid the most common mistake: do not leave your cell number. If a Russian woman asks you to leave her the number and promises to call you back, she simply wants to get rid of you.
Ask for the phone number
Once, have talked the lipstick over, try saying the following:
"You know, it was important for my novel to get to know that. What you were saying was really interesting. May I call you when I need another piece of advice on that matter?" Take your cell out and give to her. A Russian woman will automatically put her number there.
In case, if she starts telling you she has a jealous boyfriend or husband, simply fall on deaf ears and ignore it. Russian women tend to say such things in order to check how persistent you are. Here are some more Russian pick-up lines that you can use:
Never ask for the phone number at the very end
Very often men try to ask for any contacts of a beauty when she is already going to go away. It is not right. She can even run away so quickly that you may even don't expect this. For example, a girl may saw a bus she waits for, quickly say goodbye to you, and run away. You will not run after it and shout "Wait, give me your phone number!", right? Believe me, it will look a little funny. Or a girl can meet her girlfriend, talk to her and just leave. There are a lot of such cases and, for some reason, they happen when you don't expect it. The longer you think how to get the girl's phone number, the more you worry and, thereby, reduce your chances of success. Also, when you pick up a Russian girl, it is worth mentioning that she may just ignore you if you ask her phone number at the very end. She can say: "Okay, I have to go" – you ask her for a phone number – she finds some reason not to give it and immediately goes away.
Take the phone number at the moment when a young lady is interested in you
This can be understood by her behavior. Such things are very easy to notice. For example, she looks at you almost all the time, laughs at your jokes, or asks interesting questions. Most importantly, you have to focus all her attention on you. But if you are constantly thinking about how you look at the moment when you pick up Russian girls, then, of course, nothing will turn out.
Confidence is the most important thing
Believe me, you can make a vivid impression on a girl but if she notices your uncertainty, there is very little chance that you get the desired phone number. How can your insecurity manifest? Your appearance and voice will change. If your hands are shaking or you start talking fast or stuttering, then it's bad. Everything should be on the contrary: it is necessary to ask for the phone number very confidently so that she has no doubt that you are the guy who really can take care of her. At the same time, your appearance shouldn't change at all. Then everything will be just super.
After you got the number, it is better to disappear. Do not tell her too much about you. Try to be mysterious. Take the number and say goodbye. This is the best thing to do from the point of view of psychology. Remember to avoid compliments about her appearance. You will ruin everything!
Here are some more typical mistakes, you should avoid if you want to pick up a Russian girl. So, DO NOT:
– give her flowers;
– buy her a drink in the bar;
– ask her out and pay the bill;
– make presents.
AVOID saying the following things, while asking her out on a date:
– let's hang out in some bar tonight;
– come to my place tonight, I am having a party;
– let's hang out somewhere;
– Your invitation should sound unusual and creative.
Leave her speechless
"Hi! This is your new fellow. Yes, the novelist. Could you come to my place tonight and help me to peel potatoes, please? I will read you a few chapters from the novel I am working on, while you are busy with potatoes. Take a bottle of wine, if it's no bother. I fail to buy it in due time."
The key thing will be to sound casual and nice as if you are doing it all the time. A Russian woman will be surprised with such an invitation from a stranger. However, if she liked you when you first met, she will say "yes". Furthermore, it is a great option, if you want to check if she is interested in you or in your wallet.
Once you are going on a date with a Russian woman, do not pay the whole bill on your own. Let her pay for something. If she spends at least $5 on you, it means she is serious about you. It does not actually matter how much money she spends, it is the fact matters here.
Or you can write something like that: "Do you like hilarious adventures? I want to invite you to ride a quad bike (bicycle, horse, etc) in the park this weekend. By the way, if you don't know how to do it, I promise that it will be easy for you to learn and it will be fun. Where can I pick you up?"
It is worth remembering that women are annoyed, even enraged when men, who want to conquer their hearts, say something like this: "Let's someday go somewhere". Therefore, you have to invite a girl on a date in an original way and in a place that other guys didn't invite. For example, instead of phrases: "Do you want to walk somewhere?" or "Let's meet someday and stroll somewhere", say: "I know one cozy cafe where we can try great coffee and cheesecakes. I want to invite you there today. And then you can join me in playing table tennis (any other events) or ride a horse." Do you feel the difference?
Of course, all the girls dream of a romantic and happy relationship. Therefore, when you pick up Russian sexy girls, they will accept this invitation if you do it in the right way, at the right time, and under the right circumstances. Don't be afraid to stand out, be a little different, and say something unique.
Be confident and creative, and you will pick up a Russian girl, you are dreaming about.