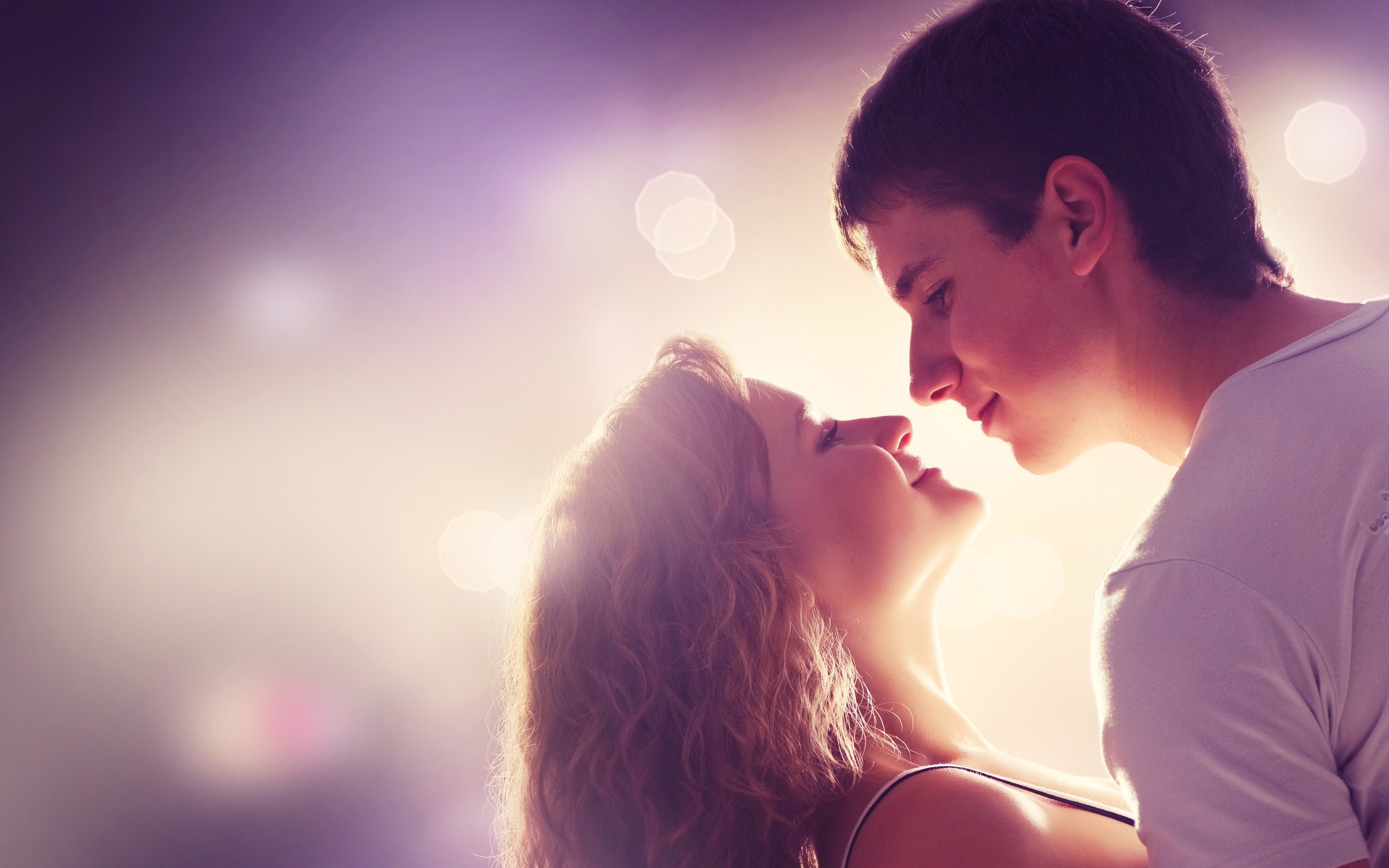 Learn the art of conquering her in 13 easy steps.
Russian ladies are enchanting yet their essence is quite hard to comprehend. "Do I have any chances with such a girl?" – this is a question guys from all around the globe ask themselves. In our view, anyone has if only he knows what steps to take. Find out how to make a Russian woman realize you can be not just her friend!
Fascinate her with your stylish look
It's not a secret that any guy would like to date a beauty and there are barely any ladies who'd surpass Russian in gorgeousness and taste. Such a factor allows these girls to choose boyfriends by numerous characteristics including outer attractiveness. If you wanna your Russian girlfriend feel nice and proud in your company, make sure you always dress sharp and groom yourself properly.
Get to know her on a deep level
Showing a sincere interest in a Russian woman, you automatically get her special attitude. These ladies adore long and intimate conversations so talk to your friend as much as possible to learn her enthusiasms, habits, and tastes. In fact, you're guaranteed to have a good time!
Become her devoted chevalier
Russian girls embody femininity and tenderness. In any situation, they remain ladylike so the only acceptable way to treat them is to be a true gentleman. This refers to all your deeds and words, whether those are targeted at your woman or just random strangers. Russian women are typically in searches of modern chivalry and if you are capable of providing this, any girl's heart will be yours.
Show your manly qualities
As you already know, Russians have a strong understanding of what roles should a man and a woman play in a romantic relationship. Since their women accumulate all the characteristics of the fair sex, men who wish to be with these ladies should display strength, decisiveness, a sense of purpose, and the ability to set life priorities.
Make her smile while she's around you
Humour can be your secret power if you know how to use it right. The art of chattering is just incomplete without well-placed and playful jokes. Well, not every guy has an inborn talent to make his girl laugh yet obviously, this doesn't mean you should abandon efforts to become a fun person. Sometimes, it's all about constant practising rather than about creative impulses.
Prove your generosity to Impress a Russian woman
As Russians say, it's not the gift, but the thought that counts. Scrooge guys are never attractive for women, especially if these women are Russian. In their society, a man is supposed to evidence his love. One of the ways of doing this is to give your lady nice and meaningful gifts. It's not about large sums of money you have to spend on lavish gifts but about expressing your attention and care.
Display sincerity and friendliness
Forget what you have ever read about the charm of bad boys! Whatever modern tabloids say about the complicatedness of human nature, we need only the very basic things. Just like any other beings, Russian girls fall for a friendly behavior and openness which can impress a Russian girl. And honesty is one of their distinctive features – no wonder they look for frank and trustworthy partners to share their lives with.
Be determined and initiative
Seems like today, the question of who should take the first steps first remains open. For ladies in the West, it makes no problem to take the initiative in relationships. However, Russian girls feel rather uncomfortable about it since they expect men to take on a leadership role. Your woman will likely give you particular signals of what she wants from you. Keep the tabs on those!
Respect her personal space
You already know how it's important to play leader. But some guys take it wrong and get overly assertive. Therefore, here is our next recommendation for you: treat a Russian girl with maximal respect. In spite of all her straightforwardness, she mightn't be ready to disclose some private information e.g. discuss her family problems or sexual preferences.
Let her know she can trust you
Russian girls probably make the most loyal wives throughout the world. For example, their native culture features the archetype of a woman following her man wherever he goes and waiting for him to return. Ideally, there should be one and only man to who a lady gives her heart – that's how female Russians imagine love. Prove you're capable of becoming her decent lover!
Play some jealousy
If you only fawn around a lady, your communication gets predictable and less exciting with time. To really make a Russian girl look forward to your next meetings, add some spice! These women typically draw attention of numerous men. Demonstrate that you're concerned about her contacts with other people. Of course, you should know the boundaries and do it in rather a playful way to Impress a Russian lady.
What to talk about to impress a Russian woman?
Western men think that it is really hard to find the right topics for conversation with a Russian girl. Things may seem even more harder if you aim to impress a Russian woman. But it turns out that knowing few tricks will help you in this hard task. You know that Russian girls are quite patriotic. So, dig something about Russian history and culture to impress her. Actually, it is not that hard to impress a Russian woman with your knowledge about Russian culture, history and literature, because they rarely delve deep into it. Thus she can even be surprised that you know something about her homeland that she had no idea about. One thing you need to keep in mind, stick with the most flattering facts about Russian history, because Russians easily get offended when you mention some historic facts that they tend to forget about it. Mention their great literature, ballet, and their astronauts.
What a Russian girl typically dreams of?
Knowing what's every Russian girl's dream is the key to impressing a Russian woman. While all those rules about gifts and flowers could convince you that Russian women are very demanding it's as far from the truth as possible. Of course some of them may dream about having a lot of money in the bank account. And you may find a Russian girl who dreams about becoming a rocket scientist. You can also meet a girl who dreams about spending weekends on Seychelles or a girl who wants to travel to the North Sentinel Island to meet with the most isolated tribe in the world. But Russian women typically dream of quite simple things. They dream about marrying a man they love. They dream about feeling secure with their man. They dream about a strong and healthy family. A Russian girl dreams about fulfilling what she considers her main purpose, which is being a good wife for her husband and a good mother for her children. Knowing that and reading all the previous paragraphs you'll have no problems in impressing a Russian girl.
How to impress a girl in a long-distance relationship
As you can see, Russian girls really appreciate men's ability to impress. But it's easy to impress your loved one and make her surprises when you're together, but what to do if there are hundreds or thousands of miles between you. To become the best boyfriend ever, you need to know how to impress a Russian woman from a distance so she could feel your love even is in another city or country.
To keep that magic between you work in a long-distance relationship, you need to constantly her remind of yourself. Russian girls aren't supposed to make first steps. A couple of calls and touching text messages a day is all they can do. But you can come up with something extraordinary, not to let your lady forget about herself no matter how far you are from each other.
Courier delivery
Back in the old days, kings and queens used to send ambassadors to other countries to deliver gifts or letters. Then telephones were invented, and it became possible for couples in love to stay together despite long distances. Today it has evolved to such an extent that you can impress a Russian girl online from every corner of the world. And to make a surprise, one can simply call a company that handles deliveries.
Want to give her a beautiful bouquet of roses? Google a good flower delivery company in the city your girlfriend lives. Contact the company's manager in person. Explain that you're interested if you can choose a bouquet by a photo, pick a payment method (credit card, PayPal, WebMoney, whatever). Now you just wait for a happy SMS from your loved one.
In addition to flowers, you can send any other surprise, like:
– Stuffed toys;
– Sweets;
– Dinner from the restaurant, etc.
But there is a certain risk behind such a surprise. The company you choose can receive money and not fulfill its end of the deal because, in fact, the agreement you had was oral. The only thing that's left is to hope that you're dealing with a bona fide company, especially if your girl lives in Russia.
Unexpected surprise
The first way is quite expensive. But you can also conquer a Russian woman without paying a lot of money. Prepare a small surprise for her in advance, placing it in a spot your girlfriend doesn't check often. If you're the one who's leaving, and the girl stays at home, you can hide a surprise in her apartment:
– In a vase or a glass;
– Under the carpet (in case if it's a note);
– Deep in the closet, etc.
That is, it should be any hard-to-reach place.
If it's the girl who leaves, and you don't have access to her temporary apartment in another city, then hide a surprise in her luggage: in the pocket of a sweatshirt or jeans; in the jacket's lining; in a cosmetic bag, etc. If she doesn't find a surprise herself, call her and drop a hint. Anything can be a surprise but just make sure that it's small enough to hide it.
Here I am
This option is for the most impatient guys who don't want to put up with long distances: just pay your loved one a visit. It's the best way to impress a Russian girl. This way you can show her that you're ready to follow her to the end of the world, forgetting about everything. But if you carefully plan your visit without telling her, it will be even more amazing.
Standing the test of distance
Distance can strengthen feelings. We begin to truly understand how close our relatives are to us only when we are apart. The same goes for relationships: if you're constantly together, then sooner or later you start getting tired of each other. And when you leave your loved one for a couple of weeks, she begins to miss you, suffering from the impatience, wanting to see you as soon as possible, and eventually realizing that she's not ready to let you go.