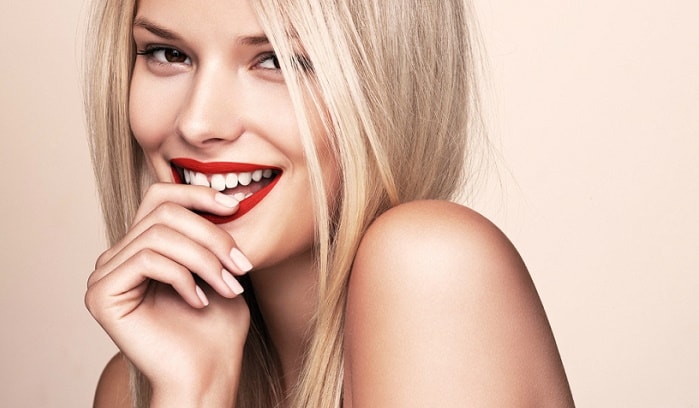 You've never dated Russian girls before and it's natural that you want to get at least a general idea of what kind of women they are and what they want. If you assume that there might be some cultural differences that need to be taken into account, you're right – there are a lot of things to consider. Fortunately, women are women and there are some common wooing strategies that will work with them irrespective of their nationality.
Many foreigners, registered on online dating websites, often ask how one can win the heart of a Russian beauty. What should they do to impress and get a woman romantically interested in them? First of all, you should know how men and women fall in love. They do it differently. While guys fall in love with women's appearance, girls fall for men's personal traits and attitude to them.
You don't have to be super handsome to make a Russian girl fall for you. It's your personality and the ability to present yourself that really matter. So, what should you do and how should you behave in order to impress a Russian woman? Here are some essential tips for you.
Make a good start. Whether you approach a woman in real life or meet her online, you need to do it appropriately. Every woman is unique and you need to choose the right approach to the one you want to meet. You already know that Russian girls are a bit different from Western women, so you should take that into account when approaching them. Slavic girls take dating and relationships very seriously. They don't view it as a game, so they're not interested in one-night stands or no-strings-attached relationships. Most of them got strict traditional upbringing that formed their views on family and man-woman relationships. That's why approach Russian girls only if you have transparent intentions and be respectful.
Be confident. Men know that women like confident men. But some of them go too far in their pursuit of appearing confident. As a result, they come across as insolent. So, be moderately confident. Remember that being too shy you have fewer chances to win her heart. Aim for a happy medium and for this, you just need to reveal the best version of yourself.
Be assertive. Again, to a reasonable extent. Assertiveness is a masculine trait that Russian women find irresistibly attractive in men. When you start dating Russian girls, you'll notice that their favorite word is "no". But you must know that it often means "yes" (but-I-want-you-to-be-more-insistent). You should demonstrate your assertiveness in a polite and unobtrusive manner. For example, if you ask her out, say something like, "I want to see you tomorrow at 8" instead of "Would you like to meet tomorrow at 8?" You need to sound confident and decisive, so the first invitation will be more effective.
Look sharp. Although women pay more attention to your personal qualities rather than your appearance, the way you look does influence their perception of you. In terms of real-life approaching and dating, you make a certain impression on a woman even before you start talking to her. The man who has a sense of style and can dress with taste attracts the opposite sex. It doesn't mean that you should immediately hire a personal stylist or change your entire wardrobe. Simply dress appropriately to the occasion. Make sure your clothes are fresh and clean. Don't forget about personal grooming. If it's your first date, dress casually but elegantly.
Show your uniqueness. If you ask any woman what kind of man she looks for, she'll most likely give a vague answer and say that he should be not like the others. So if you want to make a Russian woman fall for you, stand out from the crowd. If you were in a movie, you'd save her from a villain – that's how many love stories begin on the screen. In real life, reveal your talents to her or do something that she'll appreciate.
Be romantic and chivalrous. Russian women like when a man behaves towards them as a real gentleman. Chivalry is not dead in Russia, so in order to win the heart of your Russian date, demonstrate your good manners. Don't be afraid of appearing too old-school – Russian dating etiquette is still based on those old-school rules that gradually disappear in Western countries. Hold the door open for your date and let her enter the building first; help her take off or put on her coat; pay for the dinner without accepting her offer to split the bill, etc. In other words, be a true gentleman. As the one who picks the location for a date, choose a romantic place that will tune you to a romantic and relaxing wave.
Make her smile. Do you know that funny guys are more successful with women? This is because women like to laugh and they need to get positive emotions.
Consequently, if you manage to make a Russian girl laugh, that evokes positive feelings in her, you boost your chances of getting her to love you.
Prove that you are a good match. It has been already mentioned that Russian women are generally family-oriented and serious about relationships. As all women, they view every man as a potential partner and they want to find in him the proper traits. What kind of man do Russian women look for? He should be strong both physically and psychologically, intelligent, reliable, honest, and responsible. If you demonstrate all these qualities, she'll be definitely drawn to you and see that you could be a good match for her.
Prove your generosity. This is considered to be another masculine feature in Russia. Here, a man is expected to be the supporter of his woman. Russian females, in their turn, wish their boyfriends to somehow prove their affection via giving them material gifts. I don't mean you should become a sugar daddy providing your girl with lavish presents for no reason, of course. I only want you to remember that she would be happy to receive nice simple things from time to time. Oh, and please don't forget to treat your lover on big days like her birthday, Woman's day, or New Year. So you'd better learn Russian culture of gift giving prior to dating women from this country!
Get creative. It is necessary to bring new stuff into your relationship with a Russian girl. One of the most important aspects of love is mental growth and expanding of your circle of interests. Even if you maintain a long-distance connection and see each other rare enough, you need to keep in mind that quality matters above all. Seek new ways to have meaningful dates: suggest unusual scenarios, travel, take up hobbies together, and share your amazing experiences. As for the daily routine, I advise you to make romantic surprises for your beloved one.
Work on communication. Do you know what really holds any relationship together? Conversations. There is a way to make sure you two are compatible: if you can spend a long time just talking to each other, you have the potential. You should take into an account that Russian people enjoy long conversations because it helps them get to know one's soul. The more skilled at conveying your thoughts you are, the more chances there are for you to win a Russian girl's heart! Besides, these women love listening to exciting stories a man can tell.
Make her part of your life. To touch someone's heart, you should let this person understand she plays a certain role in your world.
A typical girl from Russia secretly hopes she can be the center of her man's attention. If you become close enough and your connection gets serious, she will likely invite you to meet her family and friends. You will be supposed to do the same, by the way.
Non-Verbal Communication
Effective communication doesn't depend on dialogue alone. You definitely should use the benefits on non-verbal communication to know how to win the heart of a Russian woman. According to statistics people obtain around 50% of all information through non-verbal communication. Your gestures, moves, tone of voice, the look on your face and in your eyes all matter. Adjust the tone of your voice so you may sound positive, joyful, and enthusiastic. Look her in the eyes to express your interest. Don't do any sudden moves because they may be irritating and can show your insecurity. Your pose and moves should express confidence. Stay relaxed but focused. Try to never get nervous. In case you have such a chance, hold your dating partner, take her by the hand or hug her.
Respect Her
Successful relationships are built on mutual respect. Knowing how to make Russian girl love you require you to be respectful. Listen to what a woman has to say. Be polite and attentive. Under no circumstances, you should be critical or judgmental. When you date someone, there's still a lot you don't know about this person. Therefore, you should keep your mind open and be understanding. Respecting a woman will instantly make her like you. A lot of men play a confidence card. Still, some do it to the point when its usage becomes immoderate. You should present yourself as confident but not at the cost of a woman's confidence. Remember that when you date, you don't compete with a woman to decide who is better. Dating requires you to establish a common ground.
Get Everything Ready
If you want to know how to make a girl fall in love with you, you should always be ready for unexpected. Successful dating depends on careful planning. You should always be ready beforehand for any kind of circumstances that might pop up. Therefore, always have a place to invite a woman.
Prepare for some extra expenses. Be ready to pay for two wherever you go and whatever you do. Organize your schedule, so your date might last as long as it takes for your two to know each other. All these little things are important because successful dating depends on details.
Tell About Yourself
Telling about yourself is critically important. You can't achieve success unless you know how to make a Russian woman fall in love with you. Falling in love with you implies knowing you as you are. Therefore, you should share. Tell her about your tastes and preferences. Be passionate about it. Share your thoughts and opinions on different subjects. You can be a little emotional here. She would only believe what you say if you're passionate about it. Also, don't lie to make things look better. Lies of any kinds are harmful. Successful relationships are built on mutual honesty. Surely you don't want to be lied to. Therefore, tell only the truth or don't tell anything at all. Knowing you is crucial for a girl to fall in love with you. That is because loving you presupposes knowing you. Let her know the real you.
Interesting Dates
Make your dates memorable. At any cost use every chance you get to amaze and impress a woman. This is the best way to make her want meeting you again. Spend your time together creatively and originally. Distinguish yourself from other men. Prove to her that you are the best possible choice. Show her what makes you different from others. Organize your dates in a way that will make her want to have more and more dates with you. Eventually, you will reach the point where her desire will be to stay with you all the time. A lot of men think that successful dating depends on following an algorithm. In truth, to achieve success you should think out of the box and keep an open mind so you're able to come up with something original.
There is a belief that the question "Would you like to meet my parents?" is the best compliment to tell to a Russian lady you date. Mutual invitations prove how fair your intentions are.