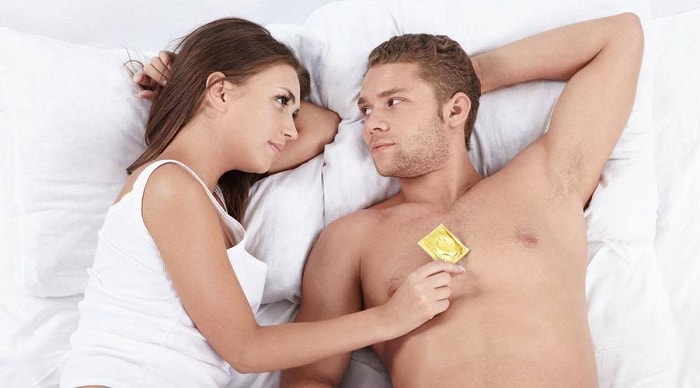 The modern man is surrounded by various obligations. As soon as we are born, we immediately become debtors. Although, at first it seems to us that the whole world is created in order to bring us pleasure. But the older we become, the clearer it is that everything around is completely different than it seems. We are horrified to find that everyone is talking about our duties. Duties before the family, the state, friends, society, domestic animals, sexual minorities, the Solar System … and then a person begins to seek such a relationship with the world where he or she does not owe anything to anyone.
But to build such relationships with the abstract world is not so simple. But you can find another person who wants the same. The main thing is to find the right words and convince each other that such relationship is exactly what you need. Today we will talk about free relations (a.k.a. friends with benefits) in detail – starting with the justification of the very concept of free relations, ending with tips, how to build them in the best way. Enjoy reading!
What Is Friends with Benefits Relationship
First of all, you should find out: is it a relationship or friends with benefits? You will immediately feel the difference. You and your partner will have a sense of freedom and at the same time you will feel affection for each other. Naturally, this unusual combination of feelings will help recognize that you are not confronted with the usual phenomenon but with something that can subsequently become friends with benefits. However, you will need to make some effort for this. With efforts and will to change your life, you can even travel from common relationship to friends with benefits. And we want to teach you how to do it.
But first you need to understand how this phenomenon appeared. Just note that it happened relatively recently. Interest in friends with benefits began to grow with the development of modern means of communication. Since we became much more accessible to each other. We can correspond and call up at any time. On Earth, there are practically no places where a person could hide from the ever-present World Network and be alone with oneself. The modern means of communication simultaneously brought us closer together and separated us from each other.
Due to the fact that we are afraid to "fall out of the game" even for a minute because even at night when we sleep, we sometimes wake up and in an attack of anxiety grab a smartphone to check messengers or email. We are looking for something different. We are looking for something that gives us a sense of freedom. We are looking for something that looks like a breath of refreshing air. It is not surprising that it is friends with benefits that satisfy this need for freedom, the freedom of modern man.
Despite the need for such relationships dictated by life itself, society did not immediately accept them. Especially it concerns the older generation. Before people learn how to have a successful friends with benefits relationship, we need to accept it, all together.
If you face some signs of friends with benefits relationship, do not be afraid of this. If this happens in your life, perhaps you will find a pleasant discovery that will change your view on many things. And if this happens in the lives of beloved people, friends or even strangers, do not hurry to condemn them. After all, such relationships are part of the lives of tens of thousands of people. They made their choice and this choice must be respected. Moreover, contrary to the statements of conservatives of different persuasions that such relations are a sign of moral decline, friends with benefits quickly integrated into modern society and occupied their niche without harming the interests of the adherents of traditional relations.
Key Differences from Other Types of Relationships
The times when courtship looked like a theatrical ritual have long been gone. The sexual revolution, proclaiming the long-awaited "we can do that all", brought free relations out of the shadow. To our services today there are many possible options of free relations: sex for one night, casual relationships, friends with benefits and so on. American religious scholar Donna Freitas united all these varieties under a common term "hook-up". According to her words, this is a rational form of intimate relationships. This view of sex, as accurately as possible, without hypocrisy, reflects the spirit of the times. The mouthpiece of these ideas was the university youth of the 90th. This topic interested the researchers who found that at least 75% of sexually active young people had sex without obligations.
Thus, the main difference between these relations and any other is the spirit of freedom. You can be faithful to your loved one, but you have no right to demand the same from him or her. You can sleep with anyone you want and when you want. You can deny a partner in communication without fear of appearing rude or selfish. In the end, you can go on dates with whom you want and when you want.
The main task of the friends with benefits relations is to get rid of the slavish stigma that people strive to put on each other if a kind of affection arises between them. Agree, since it is extremely not rational, why imitate the impasse of the ancestors from generation to generation?
Therefore, remember one thing: the main sign of such relations is not the debauchery of filth, but the spirit of freedom, which is close to both partners. It is our relationship advice for friends with benefits: respect the freedom of each other in the first place.
Сan a Friends With Benefits Relationship Work?
We want to be extremely honest, so let's say at once: the formula of friends with benefits is not as ideal as it seems. Let's take a closer, female look at this problem:
1. There will not be a betrayal (but it can still be painful). It is clear that no one promised anything to anyone, there is some agreement between the parties. Another thing is that this agreement between a man and a woman is often perceived very differently. It often happens that a woman, completely unconsciously, builds long-term plans and dreams about family life with someone who has only sex with her.
2. You are immune from loneliness (seemingly). It is clear that the vibrator does not know how to hug and talk. But if you belong to the girls from the category "One day he will understand that he loves me", then you should know – it would be better for you to choose a vibrator after all, so that you do not sob on the wreckage of an unfulfilled personal life. Firstly, it will correspond to the technical specifications declared by the seller, and secondly, it will certainly be accompanied by an operation manual that tells about everything –  including the expiry date of the product and the ways of its utilization. And do you know what you will do with a man when you find out that your "sex as friends" is completely "spoiled"? Ending a friends with benefits relationship is very difficult in most cases.
3. You'll have to take a punch. No matter how passionate and gentle your friend is in bed, your self-esteem will suffer anyway. To enter into intimacy with a man on such grounds is the same as every time going to bed with him to confess to yourself: "I am not worthy of true love" or "You do not really need me". While for men this problem is not known at all. Men rarely have problems with self-esteem, and friends with benefits is a great way to reinforce it.
4. You will have sex. Perhaps the only item that does not cause any doubt. Doubts are caused only by what will happen after sex. Repentance, inner emptiness, the feeling that you have just been used – these are the three most common options.
5. There will be no prospects for you. The stories about a man and a woman who decided to have sex in friendship with a happy ending are extremely rare, maybe that's why they make films about them? In 99% of the cases, you eventually understand that you have lost a friend, but you have not found the man of your dreams. However, maybe you are also 1% of those like the characters of Justin Timberlake and Mila Kunis? We hope it is so.
So is a friends with benefits relationship healthy? This is an additional information to think about, regarding pros and cons written from above.
Most Common Ways to Make the Best of This Relationship
Do not stay with each other for the night
Your relationship should be clearly regulated. Between you there is only sex – always remember this. Joint dinners, movie dates, watching movies in a cozy home environment – all this should be left for those who are looking for your attention, not just sex.
Do not control
Perhaps this advice can be given to many couples, but if in the usual relations the phrases "where are you?" And "what are you doing?" can be considered a manifestation of tenderness and care, in our (that is your) case this is perceived as an attempt to capture personal (and inviolable) territory. Friends with benefits does not imply jealousy, claims and any mutual interest other than sexual.
Respect the borders
In fact, this point follows from the previous one. Always remember what it is that binds you. Not love. Not affection. Not common children, dogs or real estate. You are driven solely by physiology, so do not let the feelings interfere in your communication.
Mistakes to Avoid
If you want to learn how to make a friends with benefits relationship work, you should learn about the most common mistakes that men and women make. So, here they are, some vital friends with benefits relationship rules:
– Do not limit your freedom. Communicate with other men and women. Let your partner do the same. NEVER think about how your friend will react to your liking for someone else. This will destroy your relationship completely and irrevocably.
– Do not talk about everyday topics. For men, any talk about the arrival of a plumber or a burned light bulb are alarming signals that you are trying to trap them.
– Do not forget about contraception. Free relations should be safe. Even if the partner insists on closer contact, it is better not to take risks.
– Do you think you have more than friends with benefits but not a relationship? It's a signal that you need to stop your adventure as soon as possible. If you do not, you will lose both a friend and a lover.
How to Turn Friends with Benefits into a Real Relationship
So your day started with reading how to start a friends with benefits relationship guide and now you want to learn how to end friends with benefits relationship? Well, that happens. We know that. But are you sure you really want it? Think twice before going further.
So, you are determined to bring your relationship to a new level. The only possible justification for your decision is the certainty that your feelings are mutual. Only if you know firmly that your mate wants the same, but for some reason is silent about it, you can take the first step and talk about how to create a normal relationship.
Start with a conversation in a familiar and comfortable environment for both of you. You should be calm and ready for it. Your task is to explain your motivation to change the usual scheme of relations and to prove to the partner that this is exactly what you both need. I want to warn you now: it's unlikely to happen immediately. Even if it seems to you that this desire is absolutely mutual.
Prepare yourself for the fact that all the changes will be very slow. Free-loving people find it hard to get used to normal relationships. Do not push, do not scandal and do not take offense at trifles if you are the initiator of these changes. More often ask yourself the question, do you really want to see a lover near you rather than a friend with whom you sometimes have sex?