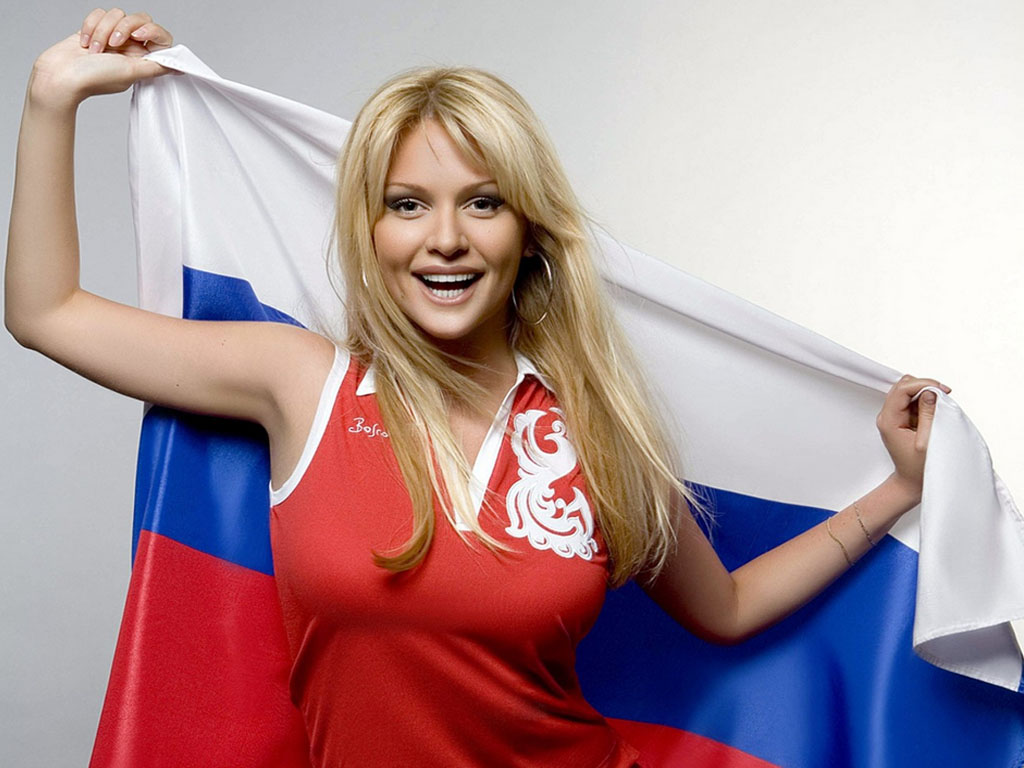 Discover the whole truth in 10 steps
Typical Russian Girls Photos
A large number of men get to thinking about dating with Russian girl. Over the last 20 years, the proportion of international couples has impressively grown – including alliances between Russians and westerners. What is special about this kind of dating? I gathered 5 pros and 5 cons for you.
5 Pros of dating a Russian woman
1. None will have the same beautiful girlfriend.

Physical attractiveness is probably the first thing that encourages guys to date a Russian girl. Of course, there are far more important things that impact relationships between men and women – yet every guy would like to date a beauty. Russian ladies are famous all over the planet because of their natural gorgeousness. In addition, they are mad about their looks: they love dressing up, wearing makeup, and doing their hair according to the latest trends.
2. You will always be aware of her thoughts.
Another bright feature of the Russian character is honesty. In a westerner's view, Russians may be excessively straightforward – but that's part of their nature. Ladies from this country appreciate sincerity most of all and wish to find this quality in their prospective male partners. I don't mean Russian girls are bad-mannered, no. Yet if your lady is displeased with something, you will definitely know about it. Well, this goes for good thoughts too.
3. You will get a loyal backer.
A Loyal Russian woman is supposed to follow her man wherever he goes and whatever he does. Even if you are just a premarital couple, you can count on her support and advice. This archetype is encoded deeply in local culture. Seems like these ladies are psychologists from birth: they are always ready to listen to you and try to help. Maybe that's because Russians don't usually visit psychotherapists – they are sure nobody does it better than their closest people.
4. There will be a smart and many-sided girl by your side.
Russian girls are typically versatile. According to popular myths, all they dream about is to be housewives and raise kids. Indeed, family means a lot to a regular woman from this country but it doesn't mean she isn't capable of something greater. Modern Russian Ladies are also influenced by emancipation so they realize how important it is to receive an education and find a good job. Likewise, they tend to be knowledgeable and curious about many different things.
5. If you have serious intentions, a Russian girl is right for you.
Let's get back to the family topic I started above. This is considered to be the main goal of a woman's life to become a wife and a mother. Today's young ladies in Russia still believe that they'd better get married in their 20s rather than in their 30s. Consequently, an average Russian girl takes communication with men responsibly. What if it's you who she's looking for? So you should also approach Russian dating wisely.
5 Cons of Dating a Russian lady
1. Online dating may be tricky.
It's quite easy to predict how the things will go when you interact with a person live. However, online communication is something totally different: it is mostly about buying a pig in a poke. You never know who you chat to until you meet this woman in real life. Yes, there are live video chats and various communication apps to help you two get to know each other but nothing gives you clearer impression than an in-person date. Take it into an account and set realistic expectations!
2. There are cultural and language barriers.
Despite massive globalization, different nations have different mentalities. And there's nothing wrong about it at all – diversity is cool. But on the other hand, it sometimes may be difficult for strangers to understand one another on a deep level. Russian girls, as a rule, speak English or some other foreign languages. Well, their skills are not always sufficient but they are eager to learn. Hence, you will need to study at least basic information about Russians and your prospective match should ideally do the same.
3. You may get jealous about her.
This is one more aspect to consider if you are about to date a girl from Russia. She just can't remain unnoticeable for other men! Due to her stunning look, braininess, and nice character, she will probably attract many random guys. Not to mention Russian girls like wearing bright and fashionable clothes that may be too splashy in westerners' view. Albeit you know they are simultaneously modest enough, it's hard not to feel jealous about your woman.
4. Long-distance lovers have to pay more efforts.
If you two aren't going to tie a knot for a moment, you will probably have to deal with distance for a certain period of time. Relying on my experience, I want to tell you that long-distance love is possible but you should always realize what you do it for. Because if you don't have any goals, it will be very hard to maintain the connection for years; especially if this is a Russian girl who longs for your company. Be ready to work on this relationship a lot!
5. The Internet is not the safest place on Earth.
Russian girls can be found in two main ways: offline and online. As the first, you can check out local immigrant living areas. As the second, you may register at an online dating site – there are hundreds of thousands of Russian dating services on the Internet. But don't forget about online fraud: criminals from Nigeria or other poor countries often create fake dating profiles with photos of pretty Slavic women who don't even know about it. Learn safety rules prior to going online with the purpose of dating Russian girls.
Now that you have learned the benefits of dating a Russian girl, you should probably also figure out the best approach to these beauties.
How to date a young Russian girl?
Let her know about your feelings. There's quite a lot of strange beliefs referring to the dating game. For instance, men believe that showing your emotions or even plain appreciation may turn the girl off, which has little to do with reality. Maybe, some girls do prefer to date indifferent and negative guys. But when it comes to Russian women, showing your affection is a must. These cuties are brought up in a specific world, where men are virtually responsible for the social development and, therefore, become the heads of the family regardless of women's will power. It's only a surface of the entire picture but women tend to stick to this concept, traditionally.
Be enthusiastic. Yes, showing your feelings and general interest is a good idea. But it also matters how eager you approach your potential girlfriend. Don't be too obtrusive but also remember to be present in ever part of her life. Get to know her friends and relatives, learn something about her native culture (Russian women appreciate that a lot), find out what she secretly loves etc. All this obviously requires some time investments. But it's totally worth it as your visible enthusiasm will encourage your Russian girlfriend to make certain steps towards your successful relationships. She needs to know that your excitement is reciprocal.
Romance should be present. Think of all the beautiful romantic comedies and melodramas that you have seen in your life. In most cases, Russian girls want the same as depicted in those motion pictures. It might seem a bit dated, and it is. Yet you have to understand that romance is an essential part of a successful relationship. Add some spice and make sure that you don't lose it as your relationship passes the initial stage of its development. A candlelit dinner? Sure thing. A bunch of roses for no reasons? Hell yes! All these small and seemingly meaningless pieces form a bright picture of love and happiness. Isn't it nice when someone repeatedly proves his or her feelings to the partner?
You will get the best of your relationships with a Russian lady. However, there are some things that you should take into consideration before rushing into dating with one of those cuties. Here they are:
Live meetings are crucial. A girl from Russia would not be able to understand her own feelings to you without meeting you several times in the flesh. Online dating works perfectly to get acquainted and communicate. But if you want to get the best of your future family, be ready to catch up live for a couple of times before initiating something more serious. In the end, these dates are a lot of fun!
Her behavior might seem like she gives you the cold shoulder. Contrary to the popular belief, Russians are truly passionate. They are just not keen on demonstrating it to the people that they are not really close with. Give her some time to reveal her true self—basically, the one that you will spend your life with. Waiting patiently, you will once again prove your love and eagerness!
She will remain in contact with her family. You will indeed want to take your Russian girlfriend to your country, which means that she will no longer be able to see her relatives on a daily basis. Even if she doesn't show it, It's a great tragedy for her. Don't hesitate to let her call/visit her family member as frequent as she finds necessary. A family is the most important ingredient of a Russian woman's life!
Talking about family… Making up your mind about dating a Russia girl, you were probably wondering if she would make a good mother. It's a well-acknowledged fact that Russian women make great mothers! Mainly because of their traditional upbringing. Russian mothers pass their maternal skills to their children (daughters, at most) and, of course, it positively affects children's desire to take care of their own descendants. Therefore, if you repeatedly asked yourself, "Is she a good mother?" we can assure you that Russian women become great mothers in 99,9% of cases.
So, what are the perks of dating a Russian girl? She's beautiful, of course. She will become a devoted life partner. You will also have great sex with her, which is a great ground for a healthy relationship. She will raise your children to become the happiest and the most talented individuals in the world. Isn't that enough to find a Russian girl as soon as possible?
Let's sum up
So you hopefully understand what dating with Russian women is. Just like any other phenomenon, it has its pluses and minuses. Now, I leave it to you to decide as there are many factors worth your deep thinking. Measure up your expectations and remember of dating etiquette. I wish you good luck on your love path!