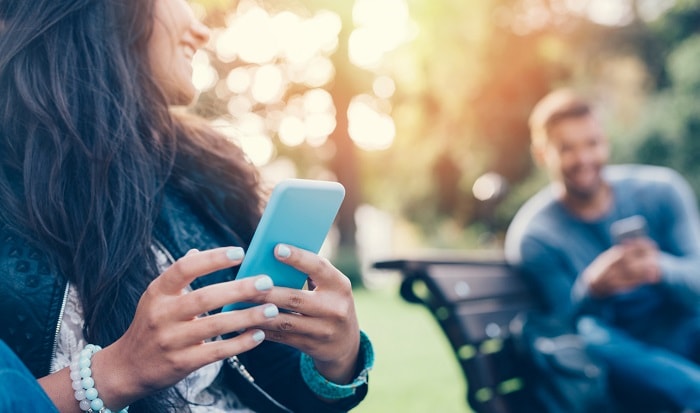 Nowadays many people are turning the Global Web into a tool for seeking the second half. However, not everybody is aware of the pros and cons of dating online. The Internet has indisputable benefits, but it possesses some serious pitfalls as well. If you've never met the Russian women in your whole life but you heard they are perfect wives and you'd like to gain a certain dating experience with some of them, you don't have to pack your suitcases and fly to Russia.

In our globalized and technologically advanced world where almost everything can be done using the Internet, meeting people from different countries has become as easy as approaching a stranger in the street.
Possibly, you may be already using certain dating platforms, apps or social networking services to find a girlfriend inside your country borders. But if you desire to get acquainted with some Russian girls, you should go to the specialized dating websites that contain exclusively Russian women's profiles. One of the greatest benefits of these websites is that the women, who create profiles there, are single and interested in the international dating. It means that they also look for a partner and don't mind if he is not from their country. Nevertheless, every single thing in this world has its stronger and weaker sides, and Russian dating sites are not an exception. You should be aware of both privileges and drawbacks in order to get the best out of your online dating experience. This article provides the most significant pros and cons of dating websites.
Advantages of Russian Dating Sites
Access and Communication. Online dating provides its users a free access to many possible partners whom you couldn't often find in your daily life. You can meet and chat with hundreds of beautiful women without leaving your room. Furthermore, you can converse when it's convenient for you. Online dating proposes quite a number of ways to get to know a potential date before meeting in person. Such computer-conducted communication allows absolutely safe and convenient interaction, without much risk or time commitment. Since the online dating is nothing more than the exchange of messages, you may have time to think what to ask and how to reply, thus making your dialogs smoother and more informative.

Matching. This is especially valuable for people interested in partners of particular parameters, lifestyle or from specific areas. Many online dating platforms offer various types of personality testing and matching. For example, setting some search filters, you can get a list of women that are reconcilable with your preferences as to eye color, body type, height, hobbies, etc. Such matching can help guide people toward dating partners who may be more compatible. Online dating is a great way to get to know a particular woman better before you decide to meet her in real life. Many first dates turn out to be a total waste of time with a wrong person. Meeting women on dating websites gives you an opportunity to avoid these first-date disappointments.
No confusions. There are two main situations when the online dating helps you evade being confused. First one is obvious: dating websites prevent you from getting rejected, or reject anyone else in person. The second one can be something you might not have thought of. People can withhold thoughts or feelings when meeting in person because they are too embarrassed to talk about them, but when people chat online they tend to reveal more about themselves, which lets you get to know them better. With online dating websites, you can be totally confident that your initiative won't be rejected by that repulsive phrase "Sorry, I have a boyfriend". In other words, online dating creates a lower potential for that helps people feel more comfortable opening up about themselves.
Common goal – to find a lover. If a woman signs up on a dating site, it denotes that she is ready for a new relationship and she made her first step towards it. Writing to Russian girls in social media can't be always appropriate because it's not always apparent whether she is not engaged or she has a boyfriend. Although women are commonly believed to fall for bad guys, in reality, most of them like nice and well-mannered men who can make them feel comfortable and secure. But very often these men are pretty shy themselves to approach the girls they like. If you consider yourself a shy person and you need some time to open up, an online dating will give you a boost.
Unobstructed communication. While in real life it would be impossible to have a date with two or three different women at the same time, it is totally possible on a dating website. By "a date" we actually mean conversation or chat. You can choose one woman, start corresponding with her, then meet another girl and start chatting with her. Step by step, you'll see with to whom you have a stronger affection or and focus on developing the relationship with that very woman. The fear of rejection gets equal to zero when you have a lot of other profiles at hand and can write to any girl that catches your eye and whose profile details get you interested in her personality. You can keep up online dating regardless of your plans for the future. In other words, you can simply correspond with Russian girls (they are great interlocutors, indeed) without the perspective of something serious or you can willfully build a serious relationship. If you're looking just for a girlfriend, you should let your Russian date know about your intentions since most Russian women registered on the dating sites are looking for something bigger than just a pen-friend – a life partner.
The fear of rejection approaches zero since you have a lot of other profiles at hand and can write to any woman that catches your eye and whose profile information gets you interested in her personality.
You can practice online dating irrespective of your plans for the future. In other words, you can simply correspond with Russian girls (they are great interlocutors, indeed) without the perspective of something serious or you can intentionally build a relationship. If you're looking just for a girlfriend, you should let your Russian date know about your intentions since most Russian women registered on the dating sites are looking for a life partner, not just a pen-friend.
Setting some search criteria, you can get a list of women that are most compatible with your preferences as to eye color, body type, height, hobbies, etc.
Many ways to converse. There are many Russian dating apps and websites, where you can talk to lovely girls in real time. You can "like" their profile pictures and click to see the image right away! For example, https://godatenow.com/ is a well-reputed site that offers four means of communication, including live video-chats.
Full revelation. Online dating sites allow you to specify your intentions right from the moment of registration, so you can find people searching for the same thing as you. If you are looking for a soul mate, this prevents you from wasting your time with ordinary dating. On the contrary, people interested in something less serious can avoid those willing to find a stable long-term relationship. This advantage of online dating helps prevent misunderstandings and disappointments.
Cost. Money saving is perhaps the most attractive advantage of online dating. Yet, real-time dates can be too expensive. You spend money on gas, the restaurant dinner and often on some means of amusement, such as theater or a cinema. This money is spent just to learn if you like the person. The first (and probably the last) date can go horribly and you may never meet each other again. For the price of membership, dating websites suggest you to get to know the person online before you go meet personally. There are even free dating options available. It signifies less cash wasted and fewer unfortunate dates suffered.
Confidentiality and wide possibilities. It is completely private and secure. Russian dating platforms are under solid control and there is a high chance of meeting someone special as girls are real and ready to chat. One of the most popular sites is https://romancecompass.com/, where every user receives a unique ID, which guarantees the quality of the services. In case if you would like to expand your mind, you can choose https://meetwife.com/. This site offers chatting with lots of Slavic girls, including Russians, Belarusians and Ukrainians.
Seems like online dating got plenty of benefits, but what are the disadvantages of dating online?
Possible Pitfalls
Really wide choice. At first, you might be stunned by the beauty of Russian ladies and the number of girls dreaming to meet decent men from all over the world. It can be awfully difficult for you to make a choice because the more options you have, the harder it is to choose from. Sometimes you might think "Why am I chatting with this very girl when there are so many other girls possibly waiting for my message?".
Unwarranted expectations. When women (and men as well) fill in their profiles with personal information, they actually want to seem a little better than they really are. It might take some time to find out whether those facts are true, but the worst part may be the disappointment when it turns out that she is not the kind of person he imagined.
Watch out for scammers. Some people who practice Russian dating sites in order to swindle money out of other honest users. Such fraudulent personalities are called scammers. They create profiles using fake names, upload fake pictures and start hunting for an innocent "prey". A scammer can be either a woman or a man who pretends to be the woman from the profile photo. He or she invites a man to a chat, converses with him and after some time gives an excuse to request some money. You should already get suspicious if your online date starts asking you to send her some gifts or money. Real Russian women (like any other sensible people) will never beg money from the person they've just met. Thus, dating sites can't guarantee full security. It's only you who can detect a scammer by being cautious and watchful.
Overall, the dating on the Web has its doubtless pros and cons. It is utterly essential to keep in mind that online dating is best practiced as a manner to meet personalities for eventual face-to-face dating. Remembering that goal will keep you out from getting "glued" on the pitfalls and limitations of the online dating. Thereby, if you ever get embarrassed, the next best step is always to move the conversation toward a date. If you are overwhelmed with a number of opportunities, then find a way to narrow them and find closer matches. If you don't know how to deal with a probable match, send her a quick message. If you get lost while talking online, then suggest a meeting in person. Keep on following these steps and you will readily find a perfect connection online and in real life as well.