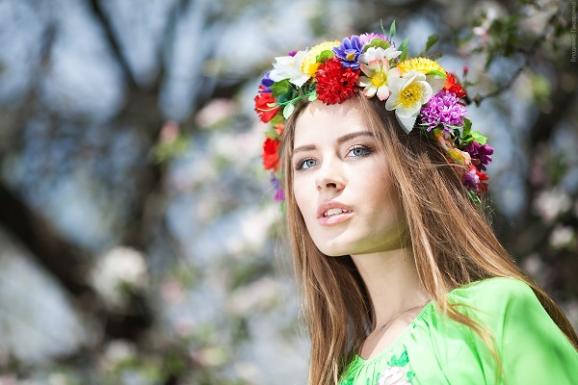 Modern technology has made a significant impact on our lives over the past few decades, and one of the biggest impacts it had was on the way we meet other people, date and build relationships. Among the younger generations especially, meeting potential love partners online is now a standard practice. Obviously, as most game-changing technology, there are pros and cons of dating sites.

The 21st century dictates new rules for us: nowadays online dating is becoming the norm. However, there are a lot of stereotypes and fears related to dating sites: people say that those looking for love relationships online are not serious about it; that it is easy to run into negative people; that people pretend to be someone who they really are not.
Some psychologists are in favor of online dating, some against. Most believe that people on online dating sites are more real. Hiding behind their profile, people willingly reveal themselves, showing their "dark" sides. In this you can see the obvious pro of dating on the sites: if you run into an unpleasant person on the Internet, you will not waste time on them, whereas in life you would not be able to see them "in all their glory" at once.
If you're about to meet some Ukrainian girls, most likely you'll try to do it at one of the online dating sites. Meeting people online has become a usual thing today since this is very convenient. A few decades ago, dating sites and people who used them were generally frowned upon. Those who decided to register at a dating site were excited about meeting somebody from another country. It was a kind of exotics. At the outset, dating sites were available only for those who had computers and access to the Internet. There existed a stereotype that men and women were looking for love online because they're failures in real life. Today, this myth is ruined because the pace of life has become more frantic and for many people, online dating is the most convenient way to meet potential partners both in their country and overseas.
Many couples admit that their relationships started online. The percentage of international couples is even higher. So, if you're interested in finding a Ukrainian girlfriend or wife, go online. There are specialized dating sites focused on Ukrainian dating. It makes your searches easier. Dating sites have a lot of advantages and one of the most important ones is the ability to meet women that are miles away from you. Apart from obvious advantages, online dating is full of pitfalls that you need to be aware of. Keep reading to find out all the benefits and challenges of meeting Ukrainian women at online dating sites.
Advantages of Ukrainian Dating Sites
You have general info about your potential dates. When you approach a girl at a bar, you don't know anything about her. Another thing is with meeting girls at online dating sites. Before you write to a particular girl, you read through her profile, watch her photos to get a general idea of what kind of person she is and what she is looking for.
You have time to get to know each other before meeting offline. Usually, first dates are arranged shortly after the initial meeting. Online romances grow into real-life ones after a series of online chats during which you get to know each other and decide whether your relationship is worth continuing. In this age, you can connect with a woman without having to bother putting your pants on, shaving, or generally being presentable. There is also no immediate need in being in a good mental headspace and to be clever in real time, so no pressure here. So if you happen to be tired, you can resort to writing a few short emails to the lovely Ukrainian ladies that interest and you and go rest, without having to reply to their answers as soon as possible.
The choice is huge. Have you ever dated several girls concurrently? Or you think it's unfair? There isn't such a problem when you meet girls online. It's not considered a crime to communicate with different girls at the same time. Since there are many candidates, it would be stupid of you to focus on one woman. That is why you should write to several Ukrainian girls and get to know them better. In the long run, you'll see who is best for you.
Ukrainian women are serious about relationships. You should understand that the girls registered at online dating site may have different purposes. Some look for a boyfriend, a short romance, while some want to find a life partner. One of the best pros of Ukrainian dating sites, is that Ukrainian culture approaches online dating a lot more seriously, meaning you will not find yourself chatting with a woman that is ready to dispose of your relationship any time she chooses to. Ukrainian girls don't view dating sites as a means of entertainment. They register with the purpose to meet a potential partner. You cannot deny that a certain spark and level of excitement will develop when you have consistent time investment from a woman interested in you. The whole process, from the first message to the eventual meetup is magical. So, if you're looking for a long-term relationship, Ukrainian dating sites are right for you.
You don't have to pay for basic options. Using most of the Ukrainian dating sites, you don't have to pay registration and membership fees. If you feel suspicious of it, you shouldn't – it doesn't affect the quality. There are paid services and the prices for them are transparent.
Search criteria are there to facilitate your choice. The variety makes the choice difficult. After going through the registration process, you finally can start meeting Ukrainian girls. However, the same as in real life, you won't approach a random girl. You have your own understanding of women's beauty and you have a set of basic requirements for your potential wife. Thanks to the personalized search, you can find the girls that are most compatible with you. Simply choose the offered search criteria and get the list of your soul mates.
Ukrainian women are straight to the point. For some Ukrainian women, English is their second or third language, meaning it won't necessarily be on the same level as yours, but this has its own benefits. With no ability to keep up with useless banter, you will find that messaging with Ukrainian women is a lot for straightforward and to the point, meaning you will not spend time wondering if she likes you or not, and if it comes to it, can set up a date with relative ease. In the event that the woman knows little to none English, you can use the assistance of an interpreter. She will only see this as your desire and effort to interact and get to know her, scoring you major points.
Disadvantages of Ukrainian Dating Sites
Now, let's review possible difficulties you may encounter using Ukrainian dating sites.
No immediate dates. You may meet the woman of your dream online one day, but you will not be able to secure a date and meet up for some coffee as soon as you want. This is arguably the biggest disadvantage to online dating. It will take some time and preparations to organize the first real-life meeting so that it suits both sides.
Wrong experience. It is one thing to get to know someone over emails and texting, and completely another when doing it real time face to face. Just being around someone real will give you a completely different experience and a much better understanding and sense of who that person is and whether you want to build a future with them. In addition, certain sites out there can be home to profiles that completely mislead you, often even flat out lie about certain aspects. This can be choosing pictures that no longer represent the woman in her current state, or even fake profiles, where you will spend your time messaging some guy who is paid to give you hope of scoring with an extremely gorgeous woman you have been chatting up for the last few weeks. This is why it is important that you choose a reliable Ukrainian dating site.
Language barrier. One of the cons of Ukrainian dating sites is that you are from different countries and you speak different languages. If you don't know any Russian or Ukrainian, you'll probably communicate in English. The good news is that women registered at Ukrainian dating sites realize that they'll meet men from different countries, so they have a pretty good command of English.
Scammers. Apart from women looking for potential partners, there can be swindlers or scammers registered at dating sites. Their aim is to pretend to be in love with you and swindle you out of your money. Nobody is secured from these dishonest people since the Internet is their favorite venue. However, you can always recognize a scammer. You just need to be attentive and get suspicious if a girl writes to you first or asks for money. Decent Ukrainian women never do that.
Idealizing your online girlfriend. Chatting online is one thing but live communication is a totally different experience. People always look better online. They upload their best photos, they choose their words during chats and try to impress. Be realistic about your interlocutors. Don't exaggerate their merits but try to understand who they really are and whether you can have serious relationships with them.
Cultural differences. Another challenge that international couples face is a cultural gap. Communicating with Ukrainian women, you should keep in mind that there are some matters that shouldn't be brought up during your chats.
There are numerous advantages and disadvantages of online dating, yet despite all the difficulties, it is an integral part of modern life. And for some people out there – the only way to get acquainted with others. For example, meeting someone on the street or at a disco while in the retirement age is no easy task. In this case, online dating is a savior. To date, there are millions of couples who have met on online dating sites and live happily together. If you have a limited circle of acquaintances and want to find yourself a beautiful, family-oriented woman, do not exclude such an opportunity and use it to your advantage.