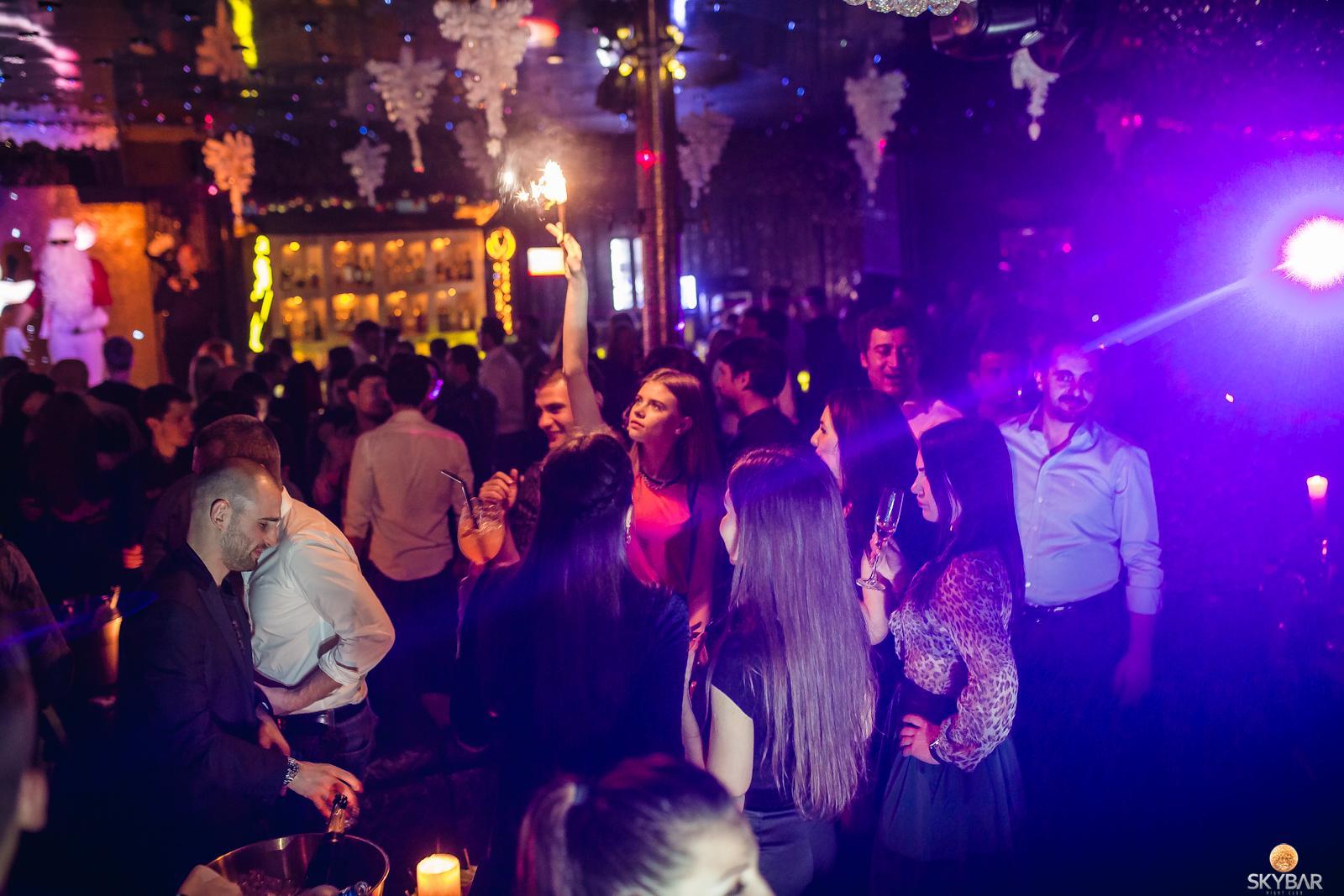 Kiev is not only a city with a glorious history but also a place of bustling nightlife. In terms of active pastime, Kiev clubs' nightlife can give odds to many European capitals.
Foreigners who have already been to Kiev, probably, know the best places to go. And for those who visit the Ukrainian capital for the first time, we have put up the list of the best hubs of Kiev nightlife to have fun and find a Ukrainian woman.
1) Caribbean Club
Caribbean Club is considered one of the long-livers among Kiev night clubs. It was opened in 1998, and in 2013 it underwent major repairs and rebranding. Now, Caribbean Club is a place where new events are held every day. With a professionally equipped concert stage, unmatched speakers providing the best music and top of the line lighting effects, visitors will be fascinated by this institution and promise themselves to come back one more time in order to have a great time once again. The club offers you the variety of concerts ranging from jazz and rock music to theatrical productions, comedy shows, night parties, etc. Besides, Caribbean Club owns the largest club screen in Kiev. The biggest highlight of the club is the Latin party, where you will be drawn into a beautiful cycle of Caribbean music and rhythms while pleasing yourself with a variety of delicious tropical cocktails.
For lovers of active recreation, the club offers a spacious wooden dance floor, three bars and comfortable tables with sofas. Also available are educational workshops for learning some salsa, gala evenings and fiery youth parties. In addition, the place is known for its wonderful cuisine. Here you can even try the famous chicken Kiev. It's a perfect place to take Ukrainian women to.
2) Shooters
Shooters is a restaurant complex in Kiev that has everything to ensure that you have a great time at night. The complex consists of four primary areas – Shooters dance club, Limoncello (Karaoke), the Harem (chill-out lounge area), and the terrace restaurant. Shooters holds a special reputation and a unique position on this list. It is not necessarily an exception in comparison with the other clubs. The biggest difference lies in the fact that no matter which date of the week you choose to go, you are pretty much guaranteed to have a great time. It is not the biggest club in terms of space, but it most definitely has one of the best atmospheres out there. Its nightclub is the heart of the complex, a place that attracts nightlife lovers all year round. The place is focused on quality service provided by Shooters girls. Visitors are offered an excellent entertainment program, great menu and conditions for relaxation.
In 2009, Shooters was named the best nightclub in Kiev. It still remains one of the most popular venues in Kiev nightlife reviews and is famous for its amazing parties, thematic events and unique atmosphere on the dance floor.
3) Skybar Club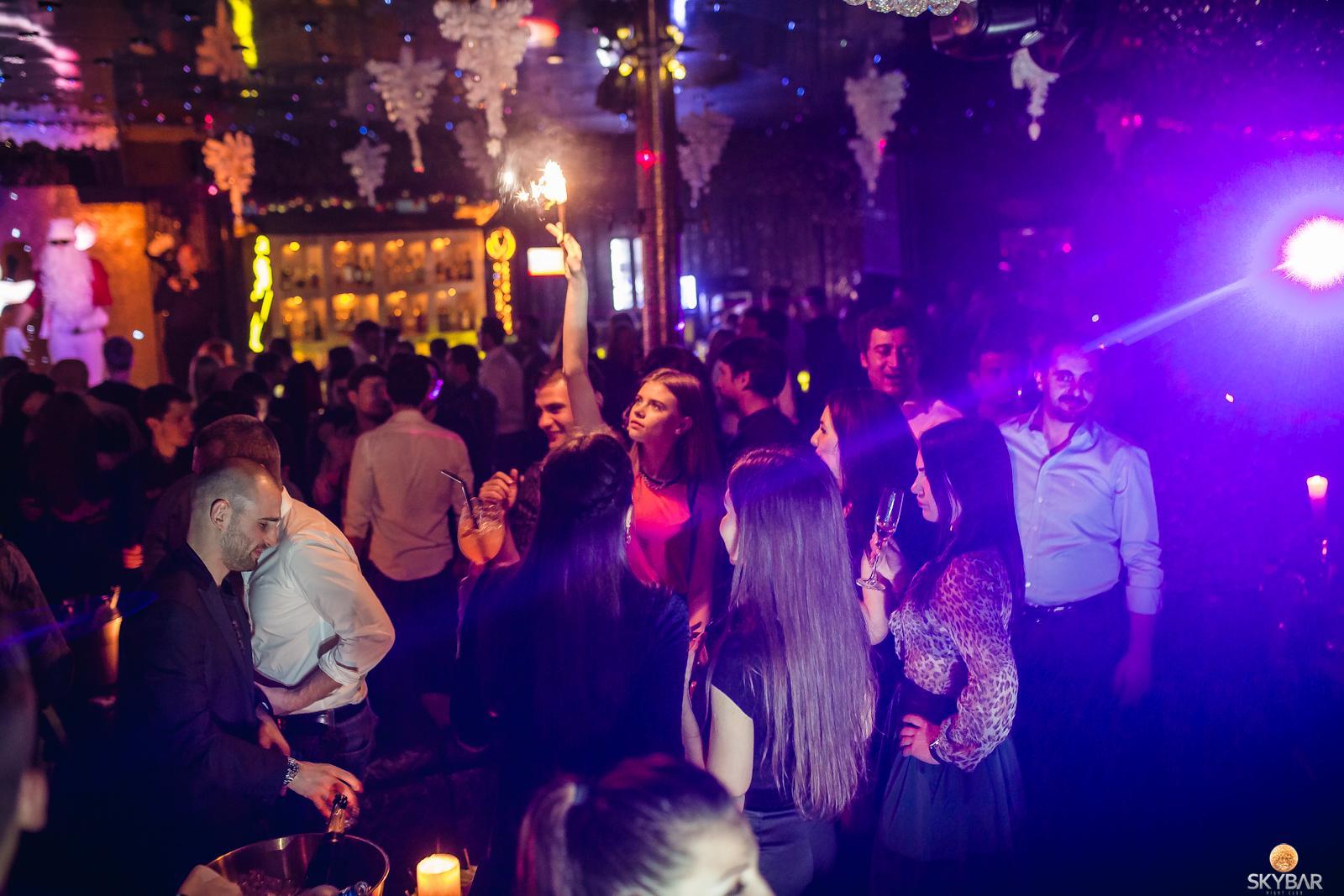 Skybar is a modern and trendy night club in the center of Kiev. It offers a luxurious panoramic view, stylish design, and excellent sound and lighting equipment. For those who love singing, Skybar has karaoke.
The club has three bars, so you'll definitely find something to order yourself to warm up during the evening. The nightclub offers unforgettable shows and first-class music. That's why it's one of the most favorite spots for Ukrainian girls dating foreigners.
4) D*Lux
Skybar is a modern and trendy night club in the center of Kiev and is considered of the best night clubs in Kiev. It offers a luxurious panoramic view, stylish design, and excellent sound and lighting equipment. It is home to fantastic bright show programs, biggest hits in house music, which attracts one of the most elegant party crowds on this list, as well as tourists from all over the world. Skybar Summer Terrace is the second dancefloor in the complex. A whole new dimension is created under the fresh air of the terrace, phenomenal lighting and top of the line music. Should you choose to take a break and develop a craving for some food, the Nebo restaurant serves excellent dishes and exceptional cocktails while offering a panoramic view of the beautiful nighttime Kiev.
For those who love a night of singing, Skybar also has karaoke. The club has three bars, so you'll definitely find something to order yourself to warm up during the evening. The nightclub offers unforgettable shows and first-class music. That's why it's one of the most favorite spots for Ukrainian girls dating foreigners.
5) Coyote Ugly
Coyote Ugly is a cross between a bar, a club, and something you cannot quite put into words. It is the kind of place where you know immediately upon entering whether you will enjoy the night or want to leave as soon as possible. It is an internationally popular anti-glam bar, franchises of which began to appear in many cities after the release of the self-titled movie. The club is considered one of the most non-trivial places for night entertainment in Kiev and the most popular one among Ukrainian ladies.
The unique atmosphere of the club is provided by the famous coyote girls – charming girl-bartenders, who not only prepare excellent invigorating drinks but also dance on the bar counter. They create a sense of irrepressible fun and make the visitors go dancing too. This is a place created with the intent to get you drunk and party hard, so do not bother taking your girlfriend here for a romantic drink.
6) Disco Radio Hall
Disco Radio Hall is considered the first nightclub of radio format in Ukraine. It has an excellent reputation thanks to its unforgettable parties, endless festivity, and delicious cocktails. Here, famous Ukrainian radio stations hold various events; besides, a lot of musicians organize concerts in Disco Radio Hall. If you are a fan of the 80's and 90's, Disco Radio Hall is the place for you.
The club attracts visitors with its atmosphere, polite staff, a large disco bar and dance hall, great music and colorful shows. It has two stylishly decorated decks with illumination on the tables, VIP sofas, bar counters, a large hall and a glass stage. If you are not a fan of being bored and enjoy dancing without having second thoughts as to whether you are good or not, make sure to pay this place a visit. Disco Radio Hall is home to some of the best nightlife events in Kiev.
7) Forsage
The Forsage is the leader among clubs of Kiev and Ukraine. It was opened in 2006 and since then has consistently held the title of one of the most favorite places for Kiev party-goers, 4 times that is. The club has a stylish interior and modern Funktion One sound system, which usually blasts trending house music and European disco music. Famous foreign musicians often perform here. Forsage is one of the best clubs in Kiev for those who like dancing.
There are 4 separate dance floors in the club, each with its own music. It is highly popular among local university students looking to have a good time. It is common for the club to host specialized nights such as foam parties, which allows for some naughty behavior to take place. Do note, however, that it is not so popular among tourists due to the age gap among attendees, so if you are in your 30's, you may feel out of place.
8) Saxon Club
Saxon Club is one of the unique places among Kiev clubs and bars. It greets its visitors and attracts the attention of Kyiv party-goers with an unusual combination of medieval style and modern music. Its original interior with stained glass, knight shields, reproductions of famous artists' paintings, and a huge fireplace, creates the atmosphere of a real medieval castle.
Saxon Club has two dance floors, three bars, karaoke, kitchen, and summer terrace. Recently, the club got a new design and an exquisite Library Bar, which immediately became a favorite place for Ukrainian women dating wealthy guys and ordinary visitors.
9) Atlas
Atlas has three dance floors with different music, but they all share a common feature – a modern style. The club has one of the best bars in Kiev, where even the most demanding gourmets can find a drink to their liking. And, of course, Atlas is considered one of the best concert venues in Kiev, where both Ukrainian and foreign stars perform. Any fan of electronic music and just those who want to get some positive energy should check this place out.
There is a considerable variation among the live gigs that are played here. From jazz and hip-hop to EDM and indie. Atlas is great because it can be host to people of all generations with different tastes in music. It is highly recommended as the first place to begin your acquaintance with Kiev's nightlife.
10) Indigo
Indigo is a modern project that combines different kinds of entertainment. In fact, it's an exclusive place where everyone can find something to do. The Indigo complex consists of four separate spaces – relaxation, gastronomy, music, and dancing. Considering you can pretty much call this a sex club in Kiev, there's no better place to find a Ukrainian girl. Indigo is host to spectacular dance numbers and acrobatic sketches. You can be assured that you will not have to complain about being bored in this place. The favorite place for party-goers is the 4th floor, where the dancing zone is. Here, visitors can forget about everyday life and have some real fun.