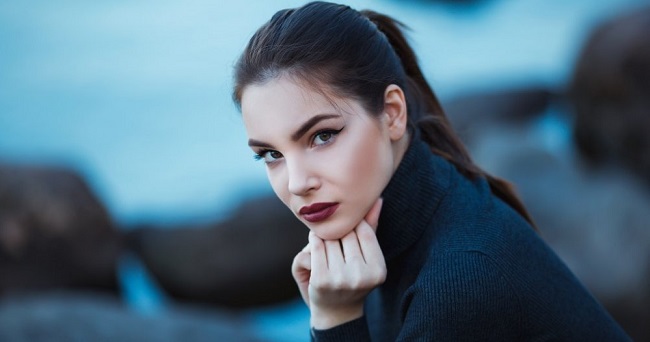 Hungary is a country of good wine, delicious cuisine, and incredible hospitality. Surrounded by almost a dozen countries, it became a Petri dish for various cultures and nationalities. You can take a two-week tour across Eastern Europe or just book a flight to Budapest, take a stroll down one of its old paved streets – and get the same experience.
But of course, there are a lot more reasons to visit this beautiful piece of land besides a cozy atmosphere, a bowl of tasty goulash, and a bottle of decent Pinot noir. And one of them is stunning, gorgeous ladies. We'll give you a few tips on how to approach a Hungarian beauty and hints on where to find one.
About Hungarian women
Like a great movie can't become a smash hit without a couple of teasers, you can't truly appreciate Hungarian girls, knowing nothing about them. So let's drum up some interest with a few facts first.
They're pretty. It seems like all Eastern-European ladies are hot, so Hungarians are no exception.
They're cheerful and friendly. It's your job to win a Hungarian girl's attention, but if you manage, you won't get bored until she's with you.
They never whine. Making scenes and demanding love and respect in exchange for nothing? That's not about Hungarians.
And that were just basic merits of an average girl from Hungary. Want to learn more? Here's what you should do.
How to date Hungarian girls
It's time for some theory. You see, in Europe, every country has some peculiarity you'll never meet anywhere else. Spanish girls are all about passion, Russian ladies are into chivalry, French beauties cherish freedom in relationships, and so on. But! At least all of them have that distinguishing trait you can use to your advantage. When it comes to chicks from Hungary, things get unpredictable. Since it's a multicultural and multinational country, you never know what type of personality you'll be dealing with. Luckily, there are some major tricks that'll help you find a common language with a Hungarian girl to discover her weak spots.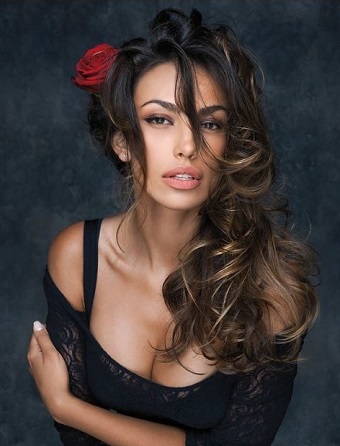 Say how beautiful she is
There's nothing more banal than plain flattery, but for some reason, it still works. As they say, women fall in love through their ears, so start shooting compliments like a love machine gun. Here's a deal, though. Your compliments should target mostly non-physical aspects of your companion (that is, character, wits, sense of humor, that kind of stuff) and everything that's above her neck. This means that you shouldn't comment on, well, racy parts of her body, at least until you get to know each other better. And make sure around 70% of your words are true. When dating Hungarian women, keep in mind that they don't take kindly to lies.
Be polite
Naturally, when making all those warm and romantic compliments, watch your overall tone and manners. Maybe, your new companion herself has nothing against saying some dirty word from time to time, but that doesn't mean you have permission to do so as well. No matter how awesome you are and how pure your intention is, if you come across as a total jerk, you'll get nothing from Hungary women. You can be a well-educated, handsome, and disgustingly rich member of a royal family, but what's the point of all that if the girl won't even know that because she'll dump you.
Don't talk about sex ahead of time
Speaking of intentions, you'd better keep them to yourself if they aren't, well, innocent. Despite what college comedies from the 2000s teach us about kinky European exchange students, ladies from that part of the world aren't as open-minded as you might think. Women of Hungary aren't ready to discuss something intimate with a guy they barely know, so before you even start a conversation like that, you need to make your companion feel comfortable enough to not consider you a pervert. Only after that, you can begin progressing towards your goals, step by step.
Amuse her
Who doesn't like having a good time? All girls, not just Hungarian ones, are crazy about guys that can put a smile on their face. They say if you make a woman laugh, you're halfway through her heart, so don't hesitate to use this trick. Sure, it's easier said than done, especially if you're chatting online, but a couple of jokes mixed with charisma can do miracles. Keep your Hungarian companion entertained, and you'll get a fine chance to meet her in real life and show what you're capable of up close.
They crave a serious relationship
But even after you manage to get closer with one of those beautiful Hungarian women, keep in mind that she's unlikely to support a relationship based solely on the physical aspect if you catch our meaning. Like the majority of Eastern-European girls, ladies from Hungary are family-oriented and dream of building a happy, lasting relationship with someone who'd accept and love the quirks of the Hungarian character. That's why if your goal is to find that special someone and never let her go, this might just be your perfect option. If that's not the case, there are thousands of ladies from other countries out there.
Where to meet Hungarian ladies
Nowadays, you can meet a foreigner anywhere: in a movie theater, shopping mall, your office, or grocery store across the street. Even that girl next door can be Hungarian for all you know. Besides, there are Hungarian communities in almost every major city, so if you happen to live in one, just google where it is and take a stroll down the streets of your Little Hungary. But if you're into a more authentic experience, below are a few spots where you can meet an all-Hungarian girl. But you might have to travel a bit.
Tourism
The only way to meet a foreign girl in her natural habitat or close to it is to become a foreigner yourself. Pack your bags, book a trip across Europe, and go ahead! Find your happiness! This way you'll kill two birds with one stone: you'll get a chance to see the world and meet an exotic girlfriend. If you manage to spot one, naturally. And this part leads to a couple of questions – what do Hungarians look like? How to spot them in a crowd? Well, if you see a brown-eyed brunette that sounds funnier than the rest of the people around you, chances are you've come across a Hungarian girl. But if a long journey across the whole continent doesn't sound like a good idea, there's a place where you'll definitely meet a lot of Hungarian chicks – Hungary.
Budapest
The best place to begin searching is the country's capital, Budapest. During the daytime, you can meet a girl basically everywhere in the city. Just book a hotel room or Airbnb somewhere close to the center and go exploring. If you're confident enough, feel free to come up to one of those Hungarian hot girls right in the middle of a street. Be sure to visit Vorosmarty or Erzsebet Square, Arena Plaza, and the Andrassy. If you prefer dating girls at night, there are plenty of nightclubs and bars around Budapest. For instance, you can check out the Otkert at Zrínyi club, D Fat Mo's Music Pub, or the Nomuri club and see if the luck smiles at you.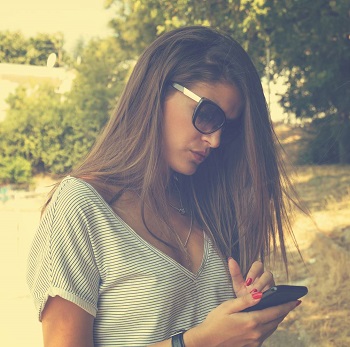 Debrecen
It's the second largest city in Hungary, and the chances of meeting someone here are the same as in Budapest, so it's up to you where to start your trip from. The algorithm is the same: begin at daytime near some popular sight, like the old City Hall or the Great Reformed Church. If you have no luck, then hit the clubs and pubs; luckily there are a lot of them in the city. Check out Linedance Club, Debrecen Hall, and Chicago Club. If you like a more intimate atmosphere, then try the Roncsbár pub or Mokka Drink Bar. These are top spots where you might even meet a couple of famous Hungarian women, although you hardly know any of them.
Szeged
Although it's smaller than Budapest and Debrecen, you might consider this one too. As usual, you're looking for the most crowded places in the city. Try the Dom Square, the National Pantheon, or the Domotor Tower. These sights are usually popular among locals and tourists. As for the nightlife, visit one of these: Delirium Pub, Tisza DOKK, Jate Klub, or Sing Sing Music Hall. Chances are some of the beautiful Hungarian girls there wouldn't mind having a drink or two with you.
Dating sites and apps
The simplest but no less effective way to meet a lady from Hungary is to become a member of an international dating website (if you really plan to find that special someone abroad) or get one of the world's best dating apps, like Tinder or Happn (if you're looking for a casual date with a Hungarian girl who lives a few blocks away). Usually, dating websites offer better conditions for Hungarian dating, with search algorithms allowing you to specify the criteria according to your wishes, while matching in apps is mostly AI-based, so not all of them will let you your potential partner's country of origin.
Sum up
That's about all you should know about Hungarian women dating. Let's make a quick recap. A girl you want to date is smart, funny. And independent enough to say goodbye to you in case she's not OK with how you treat her. Although there's not much in terms of treatment: be honest, make her smile, and try not to scare her off with dirty propositions. It's a ridiculously small price to pay compared to what you get in return: a loving and cheerful partner who'll never even try to play games with you. And who knows what traits you might discover over time.