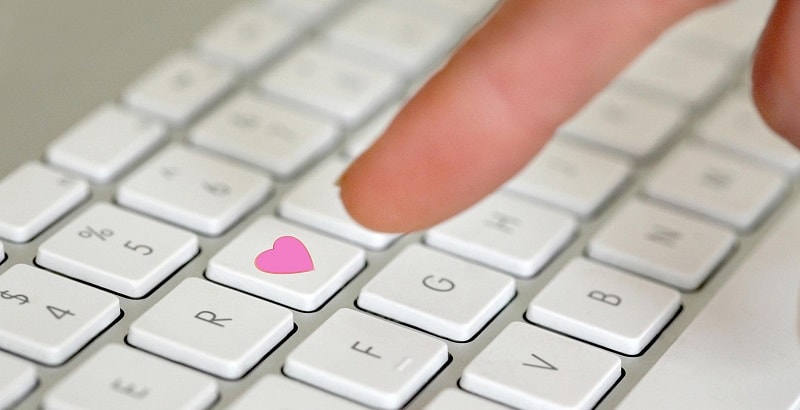 A dating site is a meeting point for a great variety of Internet users, starting with young IT experts to representatives of a mature generation who basically are poor Internet users. All of them have different purposes when using dating websites or matching services: flirting, communication, searching for serious relationships, open relationships or finding lovers. Here we are going to show you how Russian dating scams work.
The specific nature of such meetings and acquaintances via online dating services makes it easy for scammers and frauds to pick a victim. A successful and married man in his 50s will hardly tell the police about his searches for a young girl, even though he spent $700 on that scammer, pretending to be a young beauty. What dangers are waiting for you on dating websites and what should you do if you got scammed? Follow three most popular Russian dating scams.
Lovers-extortionists
Risk group: men searching for open relationships, lovers or intimate services for money.
It's not a secret that men tend to look for one-night-stand girls via different online dating services. They also enjoy intimate online "talks", which work pretty much the same as porn videos. They often ask girls for mischief in front of the camera, to send a few erotic photos.
Here is what happens if you are playing the game. You get a few poor photos of a pussy, shot (as you think) by your online girl. In a few minutes, your girl asks to send a few intimate photos of your own in exchange. You make a great picture and send it (the worst thing is when you use your webcam instead and the scammers get the intimate video with you playing your toy). Afterwards, your online girl (a fraud actually) says that she (or he) will publish the evidences in social networks, unless you pay her.
But how does she know my real name and profile? In fact, a scammer needs a picture of you, your name, your age and the city to identify your profile on Facebook, for example. Well, if you have one, you are screwed – most of your friends, colleagues and relatives will get to know your little secret… Scared? I bet you are. In most cases Russian dating scam stories have a sad end.
What to do? Do not send your naughty photos to anyone. If you have already got into the trap of extortioners and they have the dirty pictures of you, the most stupid thing you can do is to pay money. The thing is they won't stop till you give up every last cent.
You can go to the police, but all your pranks and the failed virtual intimate contact will be known to a wide range of people. The only consolation is that the threats to upload your photos to social networks is nothing but a bluff: after uploading the compromising materials on the web, the victim has nothing to lose and many decide to go to the end and get fraudsters caught.
Gold diggers and other frauds
Risk group: men of all ages.
The first meeting always tends to be exciting and pleasant. Yesterday you were chatting online like two soul mates, and now you are having a date. Unfortunately, everything goes not as sweet and cute as you have expected. During your first date at a restaurant she orders ten most expensive meals and lets you pay the bill. During your second she asks you to pay for her shopping or buy her an expensive gift. During your third date she asks you for money directly, threatening to break up with you if you do not do it. The only logical explanation is your girlfriend is a gold digger and is dating you for your money. Furthermore, she do not intend to develop this relationship or marry you (not even for marriage of convenience). You are just another thick wallet for her. Well, you can meet a gold digger anywhere in real life but dating sites are especially popular among them.
In more dangerous cases, the girl gives you a hint that she would like to finish the date with sex at your place. The sad thing is that she puts some pills into your drink so that you fall asleep and rob your place, taking all valuables and money.
What to do? In case your date appears to be a gold digger, you should have a cool mind and avoid spending extra money on your dates. If your girl gave you sleeping pills and cleaned out your place, you should call the police.
Petty beggars
Risk group: men of all ages.
The most innocuous, and no less unpleasant category of scams at the same time. Most often these are girls and women who flirt with a man for a long time, promising him a pleasant continuation of your date, but at the same time they constantly insinuate some small "fees" in their favor: top up her account, transfer money for a ticket, help with studies (financially), etc. Here are some examples of these popular Russian dating scam letters:
"Damn, I have an exam tomorrow. I am not ready. The professor asks $100 for C. If I don't pass it, they'll expel me."
"They are going to cut my Internet off today. I have no money to pay for it. It is so sad that I won't be able to speak to you from now on."
Naturally, a man who is planning to continue the communication cannot give up at this point. Most of us decide to help a poor girl and suggest paying the bill or help with exam, etc. We don't want her to think that we are poor or greedy, do we? This would put an end to our further communication. Most often these online girls are real. However, in some cases, you communicate with a pair of scammers: the girl is supposed to flirt with you, and the guy is dealing with technical issues.
What to do? Try not to help those girls you do not know. Do not transfer huge sums of money to anyone. Limit your transfers to $10 per day, fort example, so that you don't regret spending them in case a girl appears to be a scammer. It's almost pointless to turn to the police: first of all, you send money to help a person willingly; secondly, the amounts are very small.
Caution and prudence are the key to a successful acquaintance!
No matter how badly you want to get into a relationship or an erotic adventure, do not act carelessly. Stay cool. Think about your every action. Do not fall for her sweet words immediately, especially if the girl is suspicious. Don't hurry to spend your money on someone you haven't even seen for real. Ask about their profiles in social networks, workplace, invite to video chats and try to analyze all the information received. Often scammers are 5-10 people pretending to be one girl. That is why sometimes they are confused about their legends. Stop it as soon as you feel that this is a dating scam format. If you see that she is lying, think about it. Do not try to justify her words.